Uzbekistan Hotel was purchased by a Singaporean company, and the Chorsu Hotel – by a UAE company.
The state share in Chorsu and Uzbekistan hotels in Tashkent has been sold, the presidential press service reported.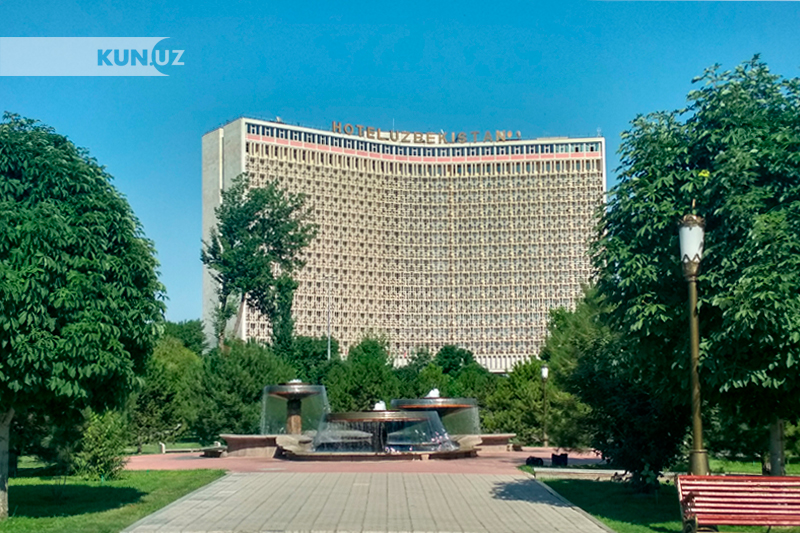 On May 27, President Shavkat Mirziyoyev got acquainted with the presentation of projects in the field of state assets.
According to the presidential press service, 299 state-owned assets have been sold for 348 billion soums since the beginning of the year.
"The new investors have been obliged to invest a total of 3.3 trillion soums in these facilities and create 4,700 new jobs," the report said.
Reportedly, the former Chorsu Hotel, Samarkandkimyo, the state share in the Uzbekistan Hotel and the Kungrad soda plant are among them. $425 million will be invested in these facilities and 800 new jobs will be created.
The State Assets Management Agency has disclosed the details of the sale of the Uzbekistan Hotel.
As the agency reports, in accordance with the resolution No. 661 of the Cabinet of Ministers "On measures to attract additional investment in the hotel industry", dated August 14, 2018, 80.1% of the state share in the LLC JV Hotel Uzbekistan has to be sold at public auctions.
"In order to attract potential investors, the State Assets Management Agency has held talks with well-known companies from the United Kingdom, Turkey, the United Arab Emirates and Singapore that are engaged in the hotel business and tourism.
Following the negotiations, the proposals of 6 companies, which submitted the final proposal, were studied.
According to the results of the study, Bashan investment group Pte Ltd (Singapore) will pay $23.2 million over 24 months and invest 100 billion soums over 1.5 years for the purchase of 80.13% of the state share in the LLC JV Hotel Uzbekistan. Its proposal to build a 4-star hotel was approved by the State Tender Commission.
An agreement was signed between the Agency and the Singaporean company.
Also, Chorsu Hotel was put up for resale in January this year, with investment obligations set at a starting price of 1 soum.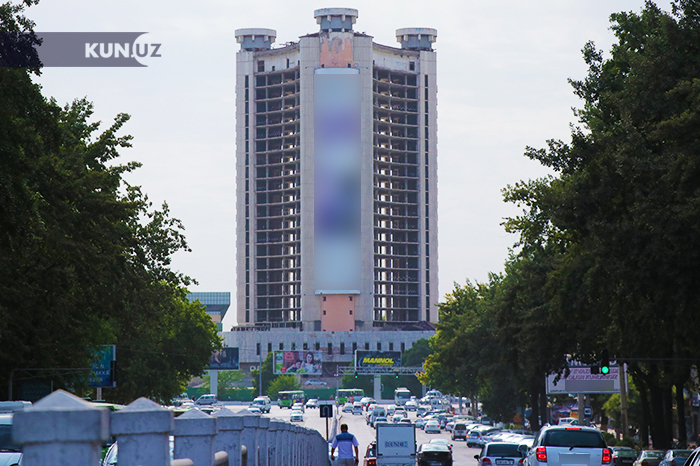 According to the E-ijro Auksion website, the hotel was sold in February for 16.9 billion soums.
The winner of the auction was Ittihad International Investment LLC (the United Arab Emirates), which offered 16.9 billion soums.
Under the terms of the auction, the investor was required to invest at least $25 million without government guarantees for two years, establish a three-star hotel and create 150 new jobs.
The new owner of the asset has also undertaken not to change the main activity of the complex (hotel services) for 10 years. Part of the complex (no more than 50% of the total area) is allowed to provide business center services.
If the building is demolished, the design of the new one should be the same as the previous one.