"Torture in the MIA system takes place not in prisons, but in pre-trial detention facilities" – Ombudsman
The Commissioner for Human Rights (Ombudsman) of the Oliy Majlis, Ulugbek Muhammadiyev, said that the majority of cases of inhumane treatment or torture of detainees were committed in the MIA detention facilities rather than in penitentiaries. He announced this at a briefing, held at the Prosecutor General's Office on May 29.
"If you look at the analysis of the complaints received by the Ombudsman, most of the cases are related to inhuman or degrading treatment of citizens by law enforcement officers.
However, 80-90% of these cases are related to the investigation system of the Ministry of Internal Affairs, not to the penitentiary institution," Kun.uz correspondent quoted Ulugbek Muhammadiyev as saying.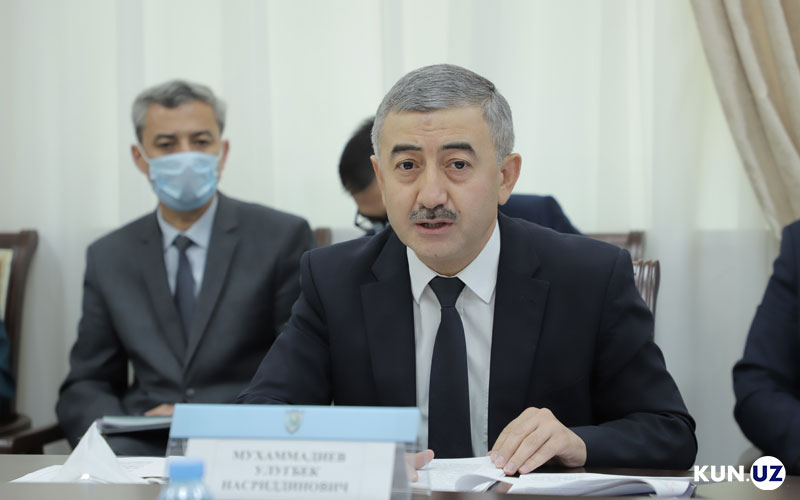 Jamshid Sultanov, head of the MIA department, added that today all penitentiaries in Uzbekistan are fully equipped with surveillance cameras. This makes it possible to identify any circumstance directed against prisoners. In 2019, no employee of the penitentiary institution was prosecuted for torture.
According to the MIA official, the sharp increase in the number of appeals from prisoners from year to year is also due to the growing legal awareness and culture of convicts.
"Prisoners in penitentiaries had the opportunity to file complaints of harassment or other wrongdoing previously as well. Each of the penitentiaries housed an ombudsman box, a prosecutor box, but no appeal was made. There were many reasons for this, in most cases, convicts were not sure that their appeals would be resolved positively.
As a result of the work done in recent years, the number of appeals is growing. If necessary, attention is being paid to issues that are ignored by the penitentiary system and judicial bodies. We are working to ensure that such cases do not occur in the future," Jamshid Sultanov said.