President assigns new tasks to State Customs Committee
President Shavkat Mirziyoyev signed a decree on reforming the customs administration and improving the activities of the State Customs Service.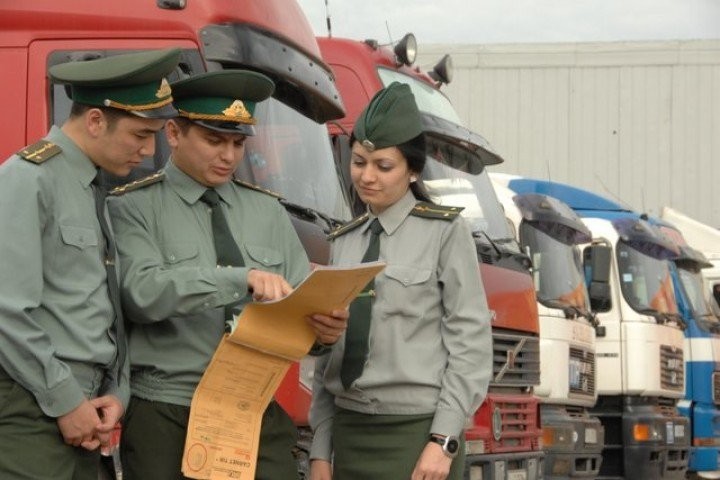 According to the document, the State Customs Committee (SCC) receives the following additional tasks:
implementation of customs post-release audits as a form of customs control, involving the evaluation of the foreign economic activities of participants, as well as the verification of their accounting after the release of the goods and vehicles;
coordination of the activities of sanitary and quarantine, phytosanitary and veterinary control bodies at points of entry through the State Customs Committee for the application of non-tariff regulations on the foreign economic activity;
conduct of an in-depth analysis of the structure and dynamics of imports and exports of goods, as well as of the reasons for the increase in imports, both physical and monetary;
establishment of cooperation with interested departments on the issues of increasing the localization of production and expanding industrial cooperation.
The Customs authorities shall have the right to carry out customs audits of goods and means of transport at places of storage and sale; to carry out checks on the keeping of records of goods and vehicles imported and (or) exported, including accounting and reporting documents.
The President has ordered the transformation of the Department for Anti-Smuggling and Customs Violations into the General Department for Anti-Smuggling and Customs Audit within the overall staffing of the State Customs Administration, with the following additional tasks:
verification of the placement of goods under customs regimes;
examination of documents related to financial and economic activities in order to determine the correctness of preference application and the full collection of customs payments, as well as the detection of violations of customs and currency regulations;
verification of the correctness of applying privileges for the reimbursement of customs payments and the determination of the customs value of goods, etc.
The Department of Customs Expertise and Commodity Nomenclature of Foreign Economic Activities is to be transformed into the Office for Control of Non-tariff Regulation in Foreign Economic Activities and Customs Expertise.