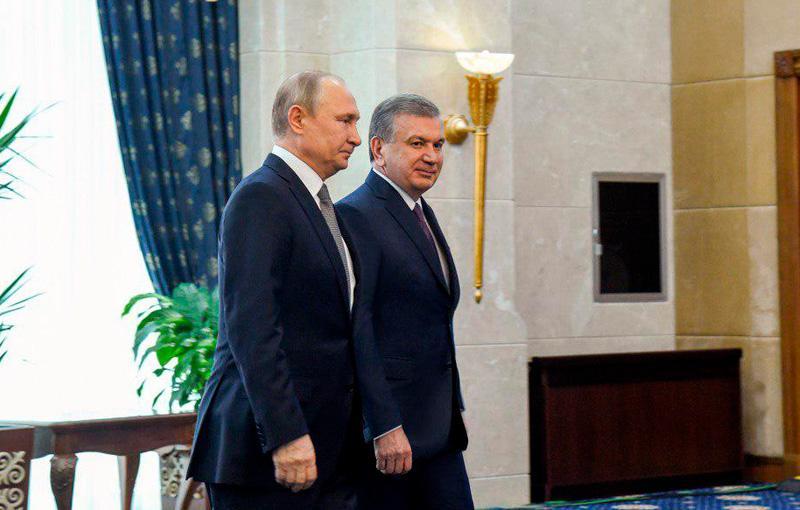 Russia and Uzbekistan are preparing for signing about 20 draft intergovernmental agreements. This was announced Thursday by the Deputy Foreign Minister of the Russian Federation Andrei Rudenko in an interview with TASS.
"Unfortunately, due to the pandemic, we had to postpone the state visit of Shavkat Mirziyoyev to the Russian Federation to a later date, but we hope that it will take place anyway. We have about 20 draft intergovernmental agreements in our portfolio that we are ready to sign," he said.
It should be recalled that Shavkat Mirziyoyev's state visit to Russia was scheduled for June. At the end of June, the head of state visited Moscow to take part in celebrations marking the 75th anniversary of the Great Victory over Nazism.
The Deputy FM praised the trends in the dialogue between Moscow and Tashkent. According to him, relations in the field of economics, politics and military-technical cooperation are developing at a good pace.
Rudenko drew attention to the fact that the Uzbek side expressed a desire to obtain observer status in the EAEU. "We hope that in the near future this status will be granted to Uzbekistan, which will open up opportunities for deepening integration within the EAEU, including the opportunity to gain experience of cooperation with other countries in the context of this organization and ultimately become a full member of the union. Again, the choice should remain with the leadership of Uzbekistan, we will respect it," the Deputy FM of the Russian Federation stressed.