The advisory board of the International Finance Corporation (IFC) held a meeting in a videoconference format on the development of environmentally sustainable cotton production in Uzbekistan, the MIFT press service informs.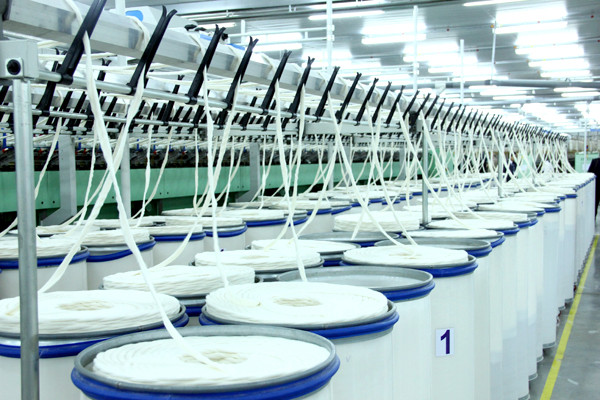 The event was attended by the representatives of the World Bank Group, the German Society for International Cooperation (GIZ), the Better Cotton Initiative (BCI), the Responsible Sourcing Network (Network of Responsible Suppliers), non-governmental organizations of Cotton Campaign coalition and foreign textile companies.
Uzbekistan was represented by the heads of the Ministry of Investments and Foreign Trade, the Ministry of Agriculture, the Ministry of Water Management, the Ministry of Employment and Labor Relations, the Uztekstilsanoat Association, sectorial authorities, as well as leaders of cotton and textile clusters.
The IFC project for the development of ecologically sustainable cotton production in Uzbekistan, launched in 2017, aims to introduce processes and technologies for growing cotton that meet current international requirements and BCI (Better Cotton Initiative) Sustainable Cotton System Standards.
The meeting discussed in detail the current results of the project to promote reforms in the cotton sector and the introduction of modern methods of cotton production that meet the requirements of sustainability and supply of international markets.
Members of the Cotton Campaign coalition presented the results of independent monitoring of the raw cotton harvest in 2019 and a draft agreement on responsible sources of supply. The signing of this agreement will contribute to the implementation of good practices of corporate governance in the cotton industry, compliance with the requirements of responsible procurement and comprehensive testing by international brands, as well as establishing a mechanism for evaluation of Uzbek cotton and textile clusters according to the RSA Eligibility Card System.
During the meeting, the management of the British company Ergon Associates, one of the project consultants, presented their work on the review of the BCI Standards System (Scoping Study), which is the preparation stage for considering the launch of this system in Uzbekistan.
As a result of the meeting, the sides reached an agreement on intensifying joint work on a draft agreement on responsible sources of supply, which will allow Uzbekistan's cotton and textile clusters to directly cooperate with the world's largest brands.