Young driver on excavator hits an elderly man to death
The incident took place on the afternoon of September 3 in the Koshtepa district of the Fergana region.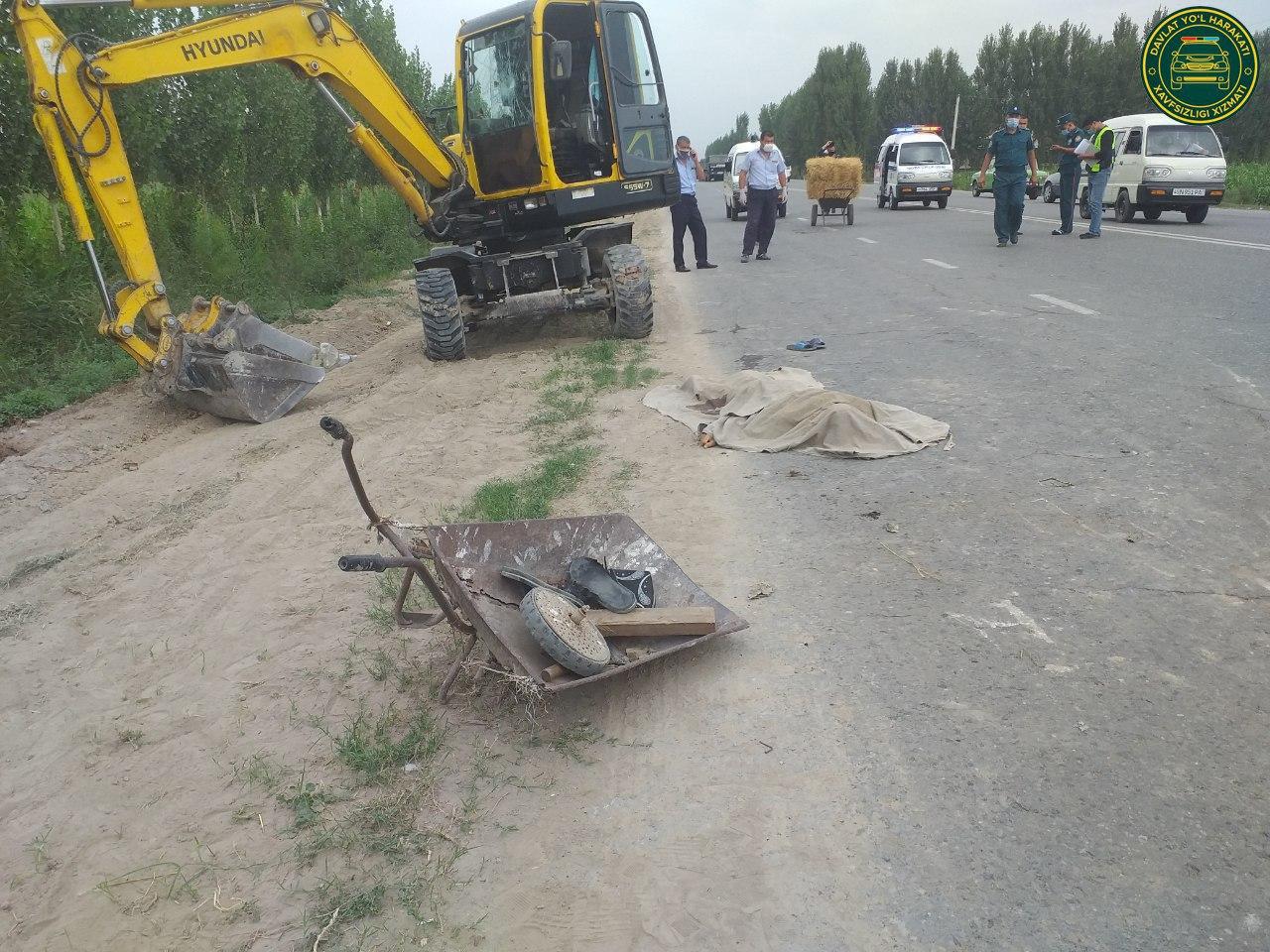 According to the Road Traffic Safety Department, the driver of a Hyundai excavator, 19, driving without a driver's license, ran over a 68-year-old pedestrian crossing the road.
As a result of the accident, the elderly man died of his injuries at the scene of the accident.
The investigation department of the Koshtepa district DIA initiated criminal proceedings under Article 266-2 of the Criminal Code. A preliminary investigation is ongoing.