Driver disobeys traffic police, rams into 6 cars in Tashkent
As a result of the road accident, no one was injured.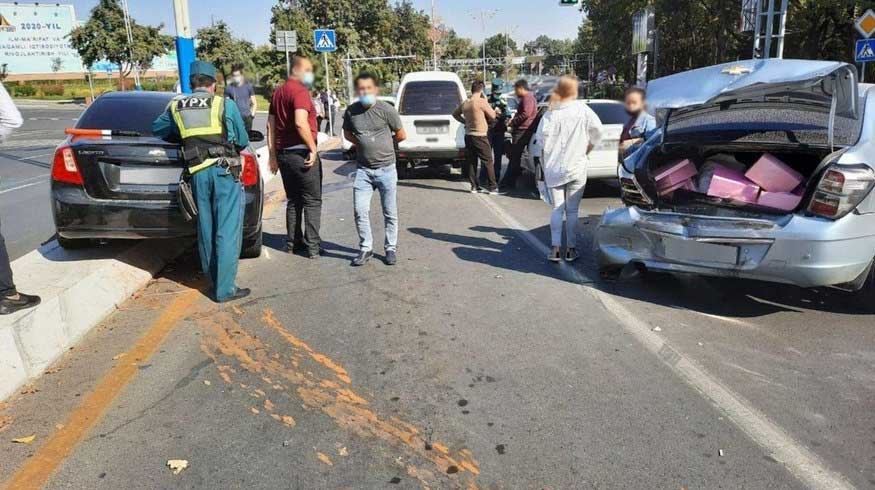 As the press service of the Traffic Safety Department reported, on October 1 at about 14:00 on the Mustakillik Avenue, a 30-year-old driver did not obey the traffic police officer's request and continued driving at high speed.
As a result, the driver rammed into 6 cars (Matiz, Cobalt, Hyundai, Nexia, Spark and Damas) and crashed into a pole.
Reportedly, nobody was injured.