21-year-old driver dies after crashing into tree in Tashkent
The fatal accident occurred on the evening of September 7 in the Chilanzar district of Tashkent.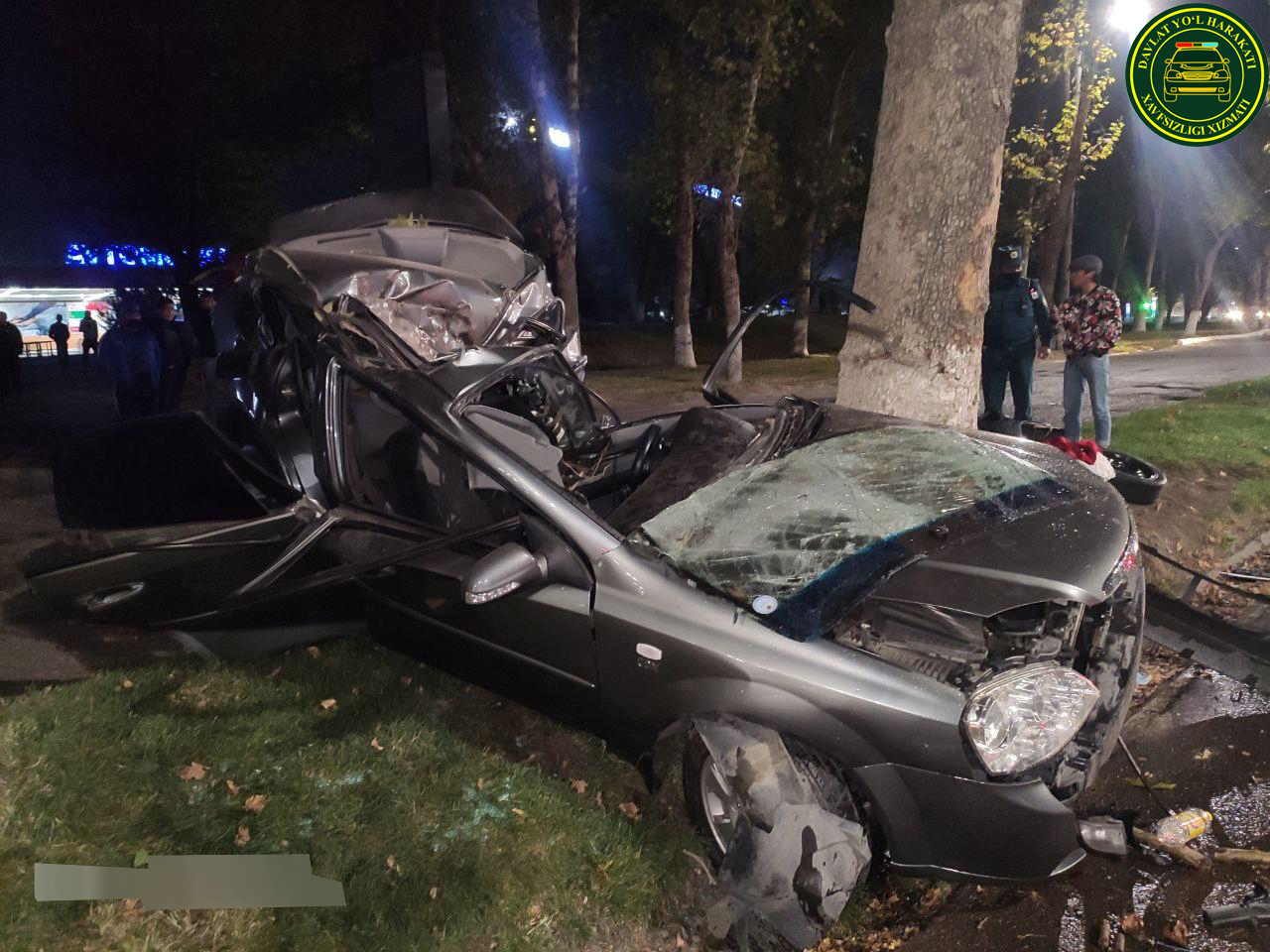 According to the Road Traffic Safety Department, a driver of Lacetti, 21, was driving along Bunyodkor Street when he lost control over the vehicle and crashed into a tree.
As a result of the accident, the young man died at the scene of the accident.