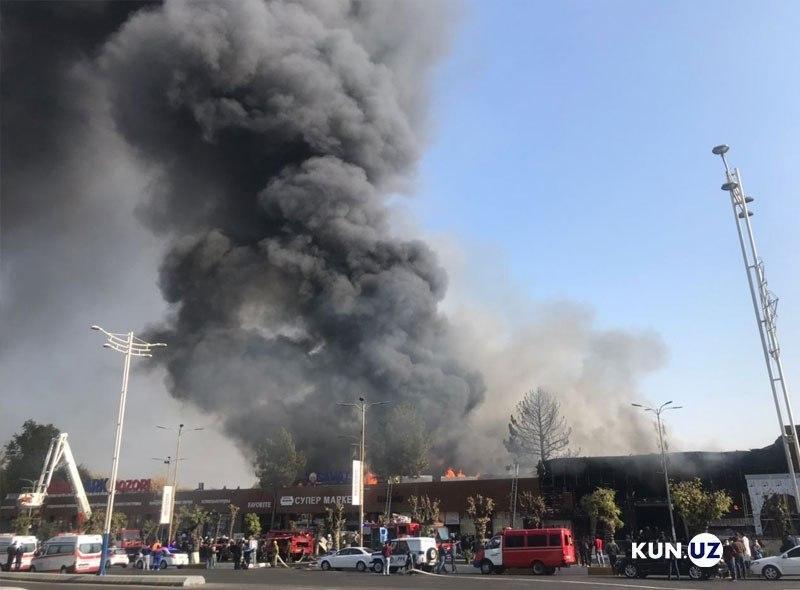 A large fire broke out in the Uchtepa Outlet Center, located in the Uchtepa district of Tashkent. The fire has been extinguished.
According to the press service of the Ministry of Emergency Situations, the fire broke out in the shopping center on the Farhod Street, Uchtepa district at 08:50. Firefighters arrived at the scene within three minutes. The fire was localized and completely extinguished at 09:54.
10 special vehicles were involved in the firefighting. The fire area was 1,500 square meters.
No casualties were reported.
Experts are investigating the cause of the fire.