The Westminster International University in Tashkent held a ceremony for the election of the chairman of Uzbekistan's Polo Federation, which was established several days ago, the press service of the NOC informed.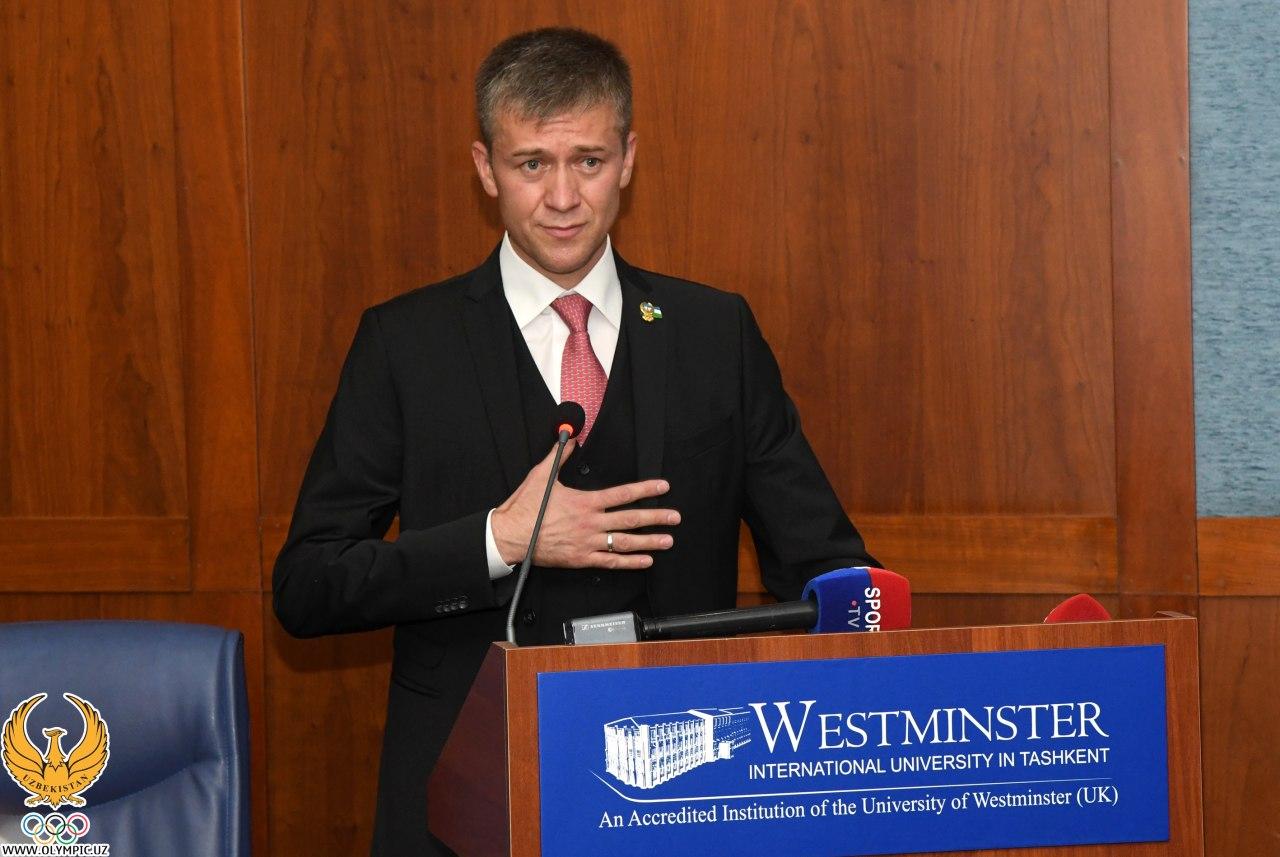 The event was chaired by the NOC Secretary-General, Oybek Kasimov. The participants unanimously supported the candidacy of Bakhromjon Gaziyev and he was elected President of the Federation.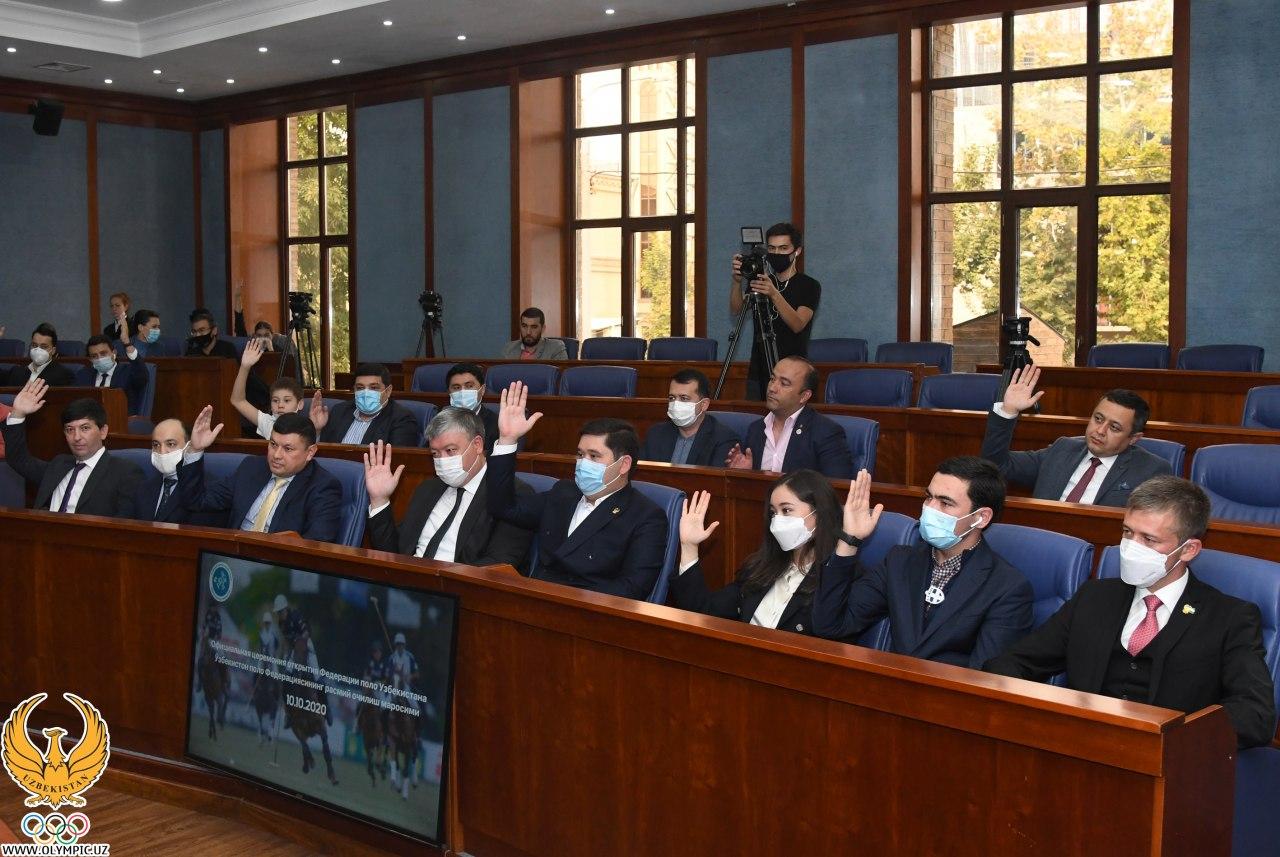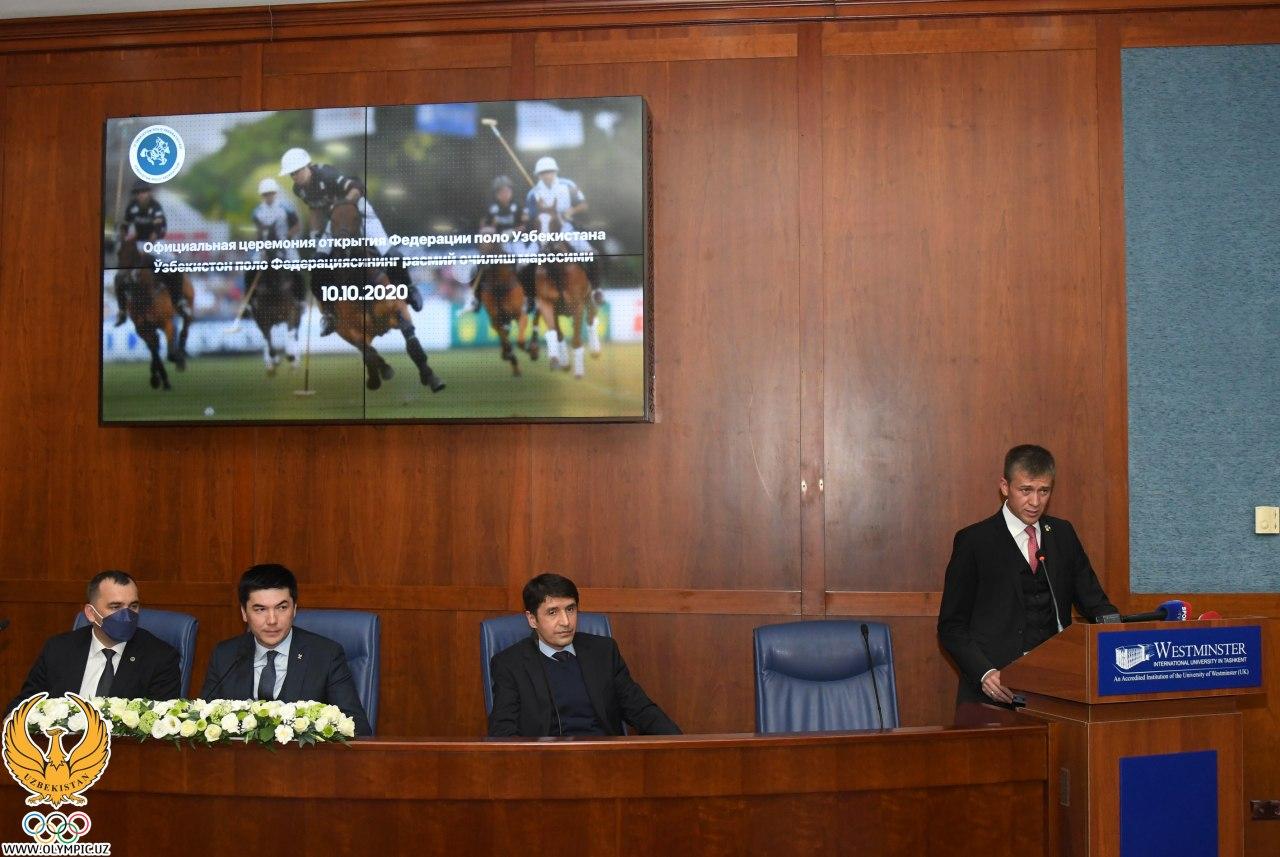 The management of the Polo Federation of Uzbekistan:
• Federation Chairman: Bakhromjon Gaziyev
• Chairman Emeritus: Komiljon Karimov
• Adviser to the Chairman: Yakov Ribalski
• Vice-Chairmen: Bakhrom Mirkasimov, Ksenia Gulamova, Akhror Khaydarov.
• Secretary-General: Abdurasul Muminov.