Uzbekistan resumes gas supplies to Tajikistan's Sughd region after a 10-year hiatus
One cubic meter of gas is sold at a price of up to 2 somoni (around 2,000 soums).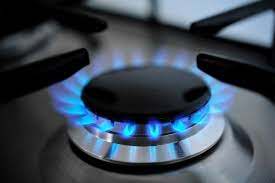 As Asia-Plus reports with reference to the director of Somon Sughdgaz CJSC Abdulkhakim Sufiyev, the imported gas is intended for industrial enterprises and the population.
"Now workers have already started laying gas pipelines and it is likely that in the coming days, small and large industrial enterprises in Khujand will be supplied with natural gas. According to the agreement, the Uzbek side is ready to sell 1,000 cubic meters of natural gas to Tajikistan at a price of $130, which is very affordable. Ten years ago, the price of the same volume of gas was $340 – $360," the director said.
Sufiyev noted that maintenance of the Soviet-era pipelines in the city is nearing completion.
"We lay pipes to residential buildings, and the rest is done by the residents themselves. In Khujand alone, there are more than 400 gas wells, the pipes of which have completely been replaced. By the end of the year, residents of Khujand will be provided with natural gas. Also, in the near future, we intend to provide gas to residents of Guliston, Buston and Bobojon-Gafurov districts," the director of Somon Sughdgaz concluded.