It was previously reported by social media users that tax officials in the Surkhandarya region purchased Equinox for 349 million soums.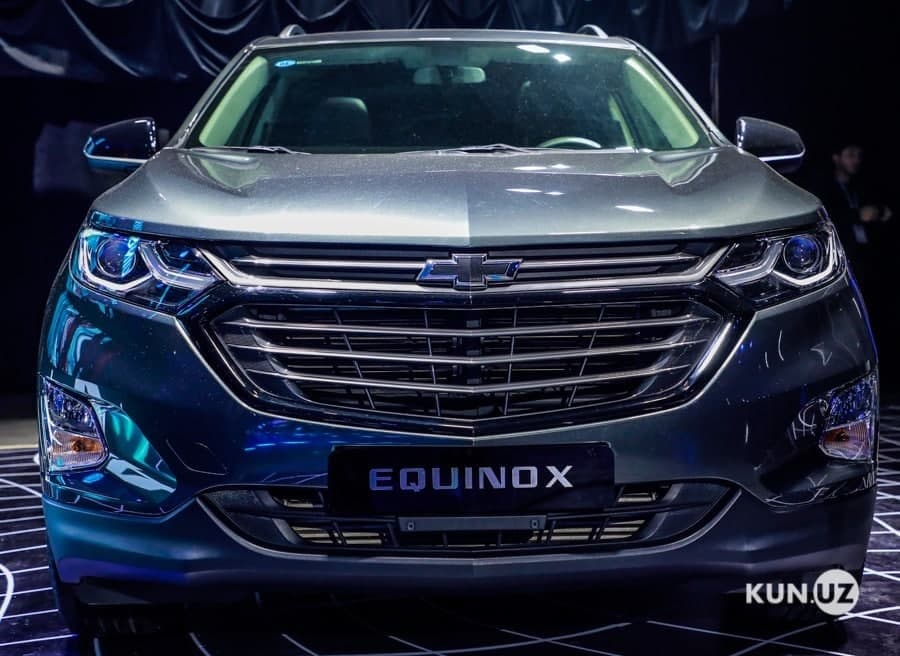 According to the press service of the State Tax Committee (STC), the Surkhandarya Region Tax Office had the Nexia-2 car produced in 2013 on its balance. Over time, the car became obsolete and on October 2, the tax office contacted the Ministry of Finance to obtain permission to purchase a new car.
On October 9, the Ministry of Finance responded to them and allowed to purchase a Nexia-3 car from the Tax Development Fund.
However, on September 30, the regional tax office signed a contract with the dealer for the purchase of Equinox.
The STC stated that the head of the department had already signed an order for internal inspection.
According to the press service of the Ministry of Finance, the tax officials faked the letter and changed the name of the car, writing Equinox instead of Nexia-3.
The Ministry of Finance published the original letter.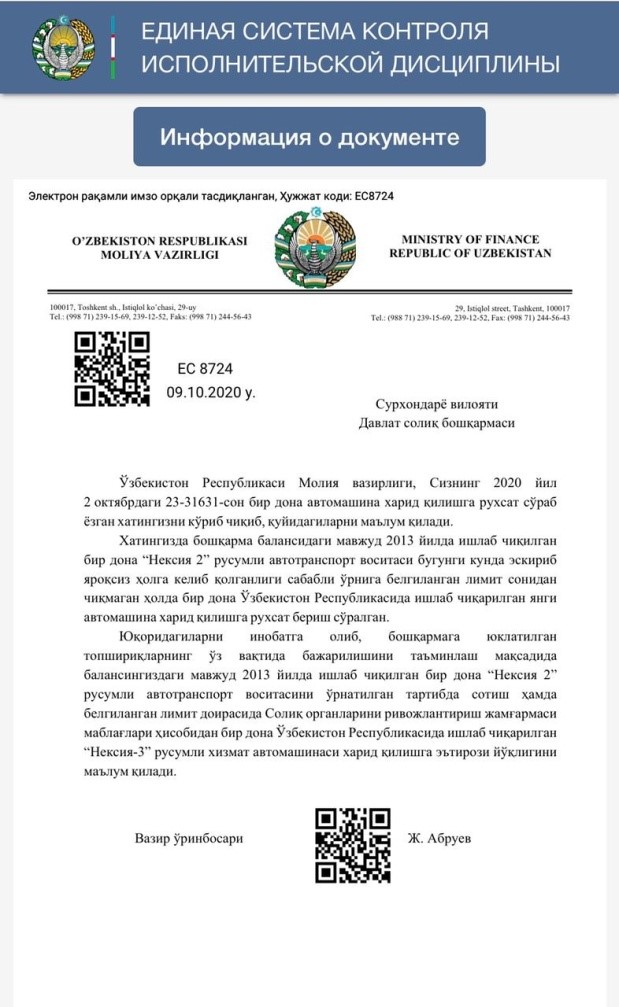 It was also reported that the ministry had requested the Prosecutor General's Office to take appropriate action against tax officials, who had amended the ministry's letter.