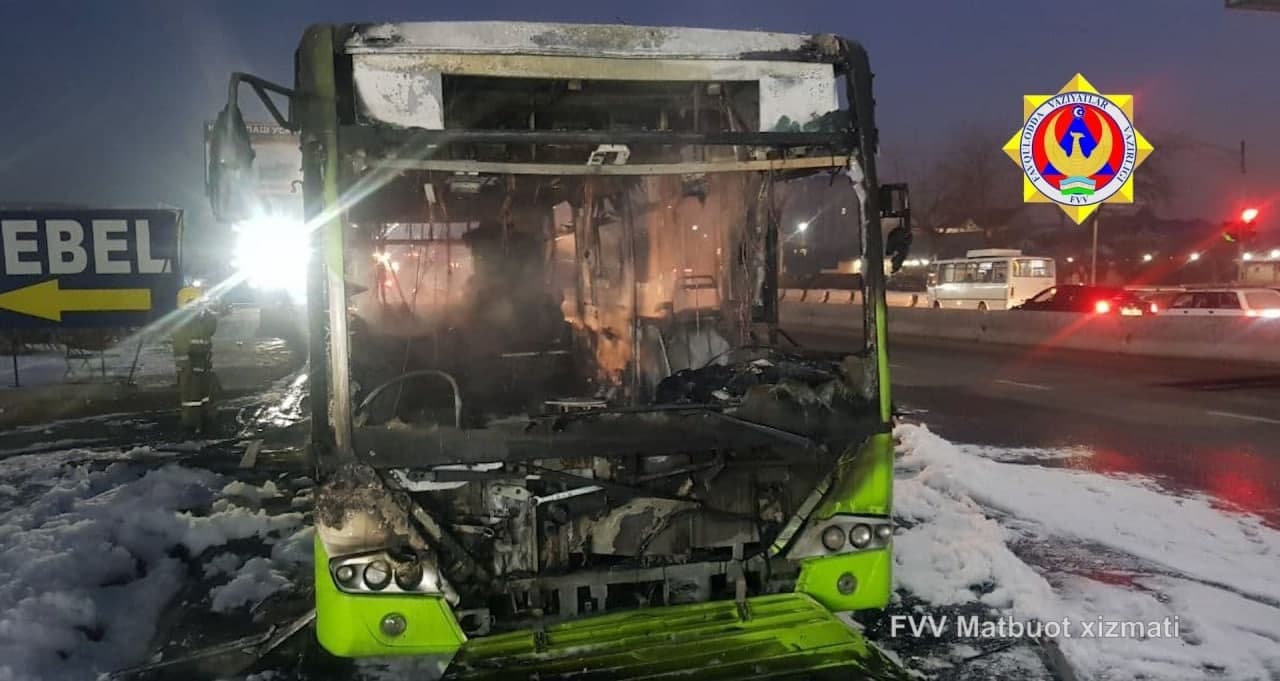 Mercedes Benz Conecto Low Floor bus caught fire in Tashkent, no injuries reported, the MES press office said.
"The fire occurred on November 24, at 06:13 a.m. on the Little Ring Road, when the driver of the bus N.116 left the car fleet and was moving in the direction of the terminal station to pick up the first passengers," the report says.
The fire and rescue crew of the Tashkent Emergency Department arrived at the scene immediately. At 06:26, the fire was contained, and at 06:39, it was completely extinguished.
According to the preliminary investigation, the cause of the fire was a short circuit that occurred in the engine compartment. No one was injured in the incident. The bus driver was able to leave the cabin in time.