Shavkat Mirziyoyev has held a telephone conversation with the President of Afghanistan Ashraf Ghani.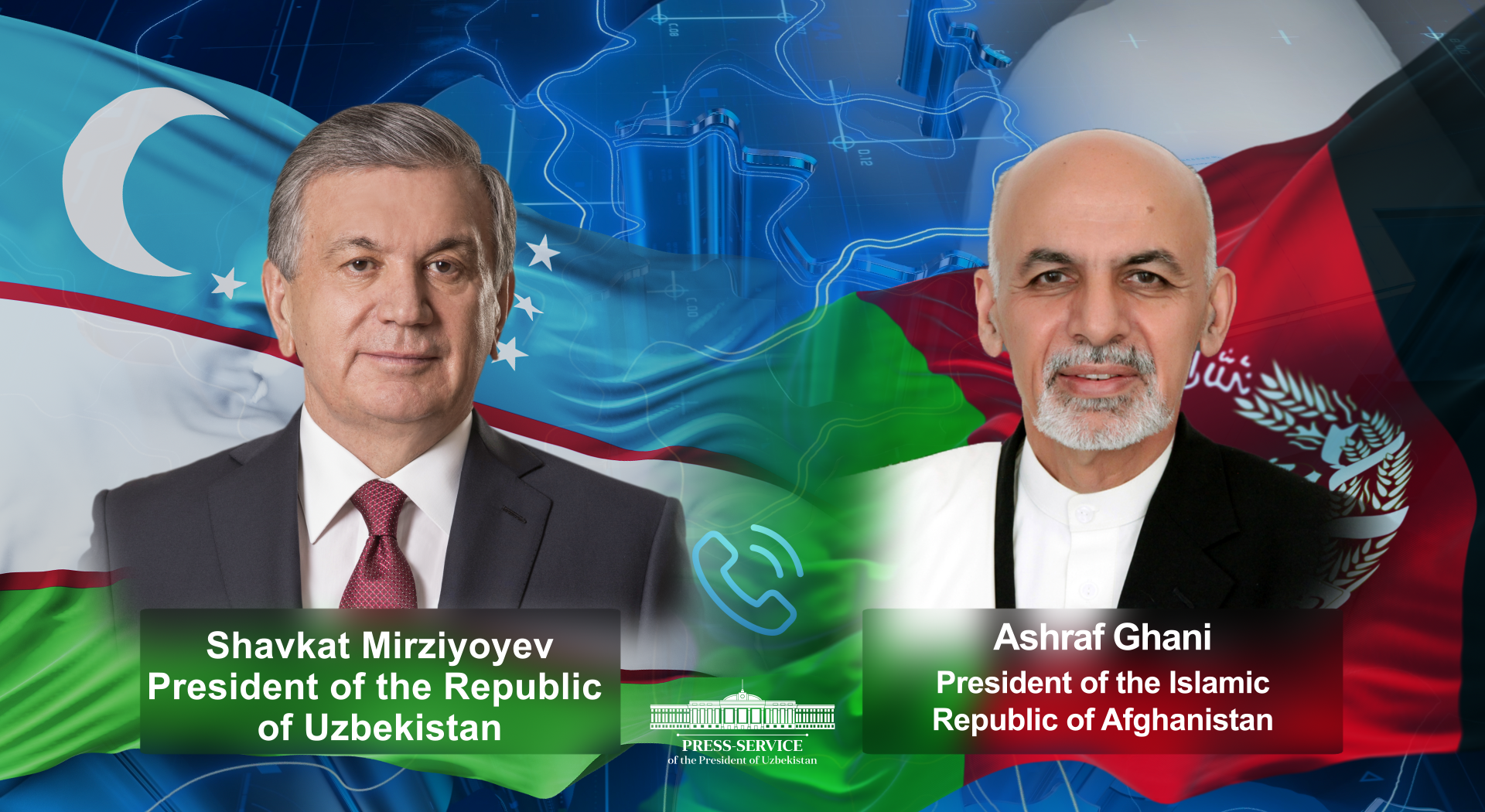 According to the presidential press service, the sides discussed the current state of bilateral relations and prospects for their further development.
On behalf of the multiethnic people of Afghanistan, President Ashraf Ghani expressed deep gratitude to the leader of Uzbekistan for comprehensive support for the intra-Afghan peace process and practical assistance in the socio-economic development of the country.
The heads of state noted with deep satisfaction the growing dynamics of mutually beneficial cooperation between the two nations.
It is worth noting that the two sides are working together to refine the legal framework of the cooperation, enhance the network of trading houses and form a package of new shared projects to secure a twofold growth in trade turnover.
The two countries have succeeded in spearheading a number of important joint events in the humanitarian dimension. In particular, in October this year, the Uzbek language holiday was organized for the first time in Afghanistan at the state level. In addition, training of Afghan specialists continues at the Educational Center in Termez, and crucial healthcare programs are executed.
The presidents appreciated the major results of the International Conference on Afghanistan that took place last week in Geneva.
Shavkat Mirziyoyev and Ashraf Ghani underscored the importance of building up the regional connectivity and promoting priority projects designed to integrate Afghanistan into international trade and economic bonds.
The parties agreed on the need for a joint appeal to the leading nations and international financial institutions to support the practical implementation of a project for the construction of the trans-Afghan railway corridor. They discussed speeding up the project for the construction of a power line in the Surkhan – Puli Khumri section.