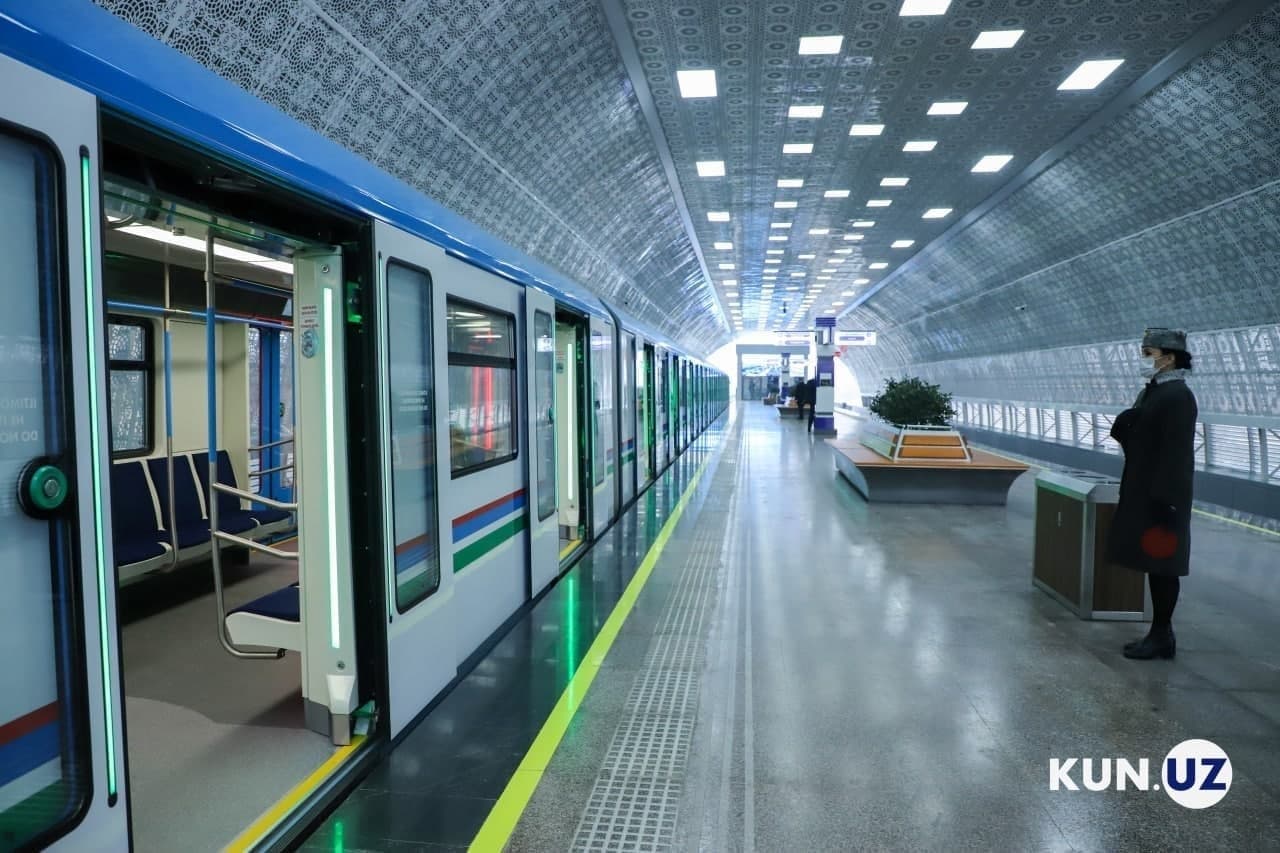 According to Uzbekistan Railways JSC, Tashkent metro's newly launched Sergeli line operates free of charge until January 1, 2021.
There are five stations operating free of charge on the new line.
"If a passenger takes a train from the Chilanzar line (including from the Olmazor station), travel will be paid," the press service of Uzbekistan Railways noted.
As a reminder, on December 26, President Shavkat Mirziyoyev got acquainted with the new metro line. Together with representatives of the public, the head of state traveled by train and got acquainted with the conditions created for passengers.
The design of this metro line began in 2017. Five stations have been built on the 7-kilometer-long railway. At the junction of the line with the Olmazor metro station of the Chilanzar line, a 580-meter link tunnel has been laid, and underground and overhead crossings have been built.
Train on this route can serve up to 35 thousand passengers a day.