On January 15, President Shavkat Mirziyoyev visited the Yangibog mahalla of the Yunusabad district.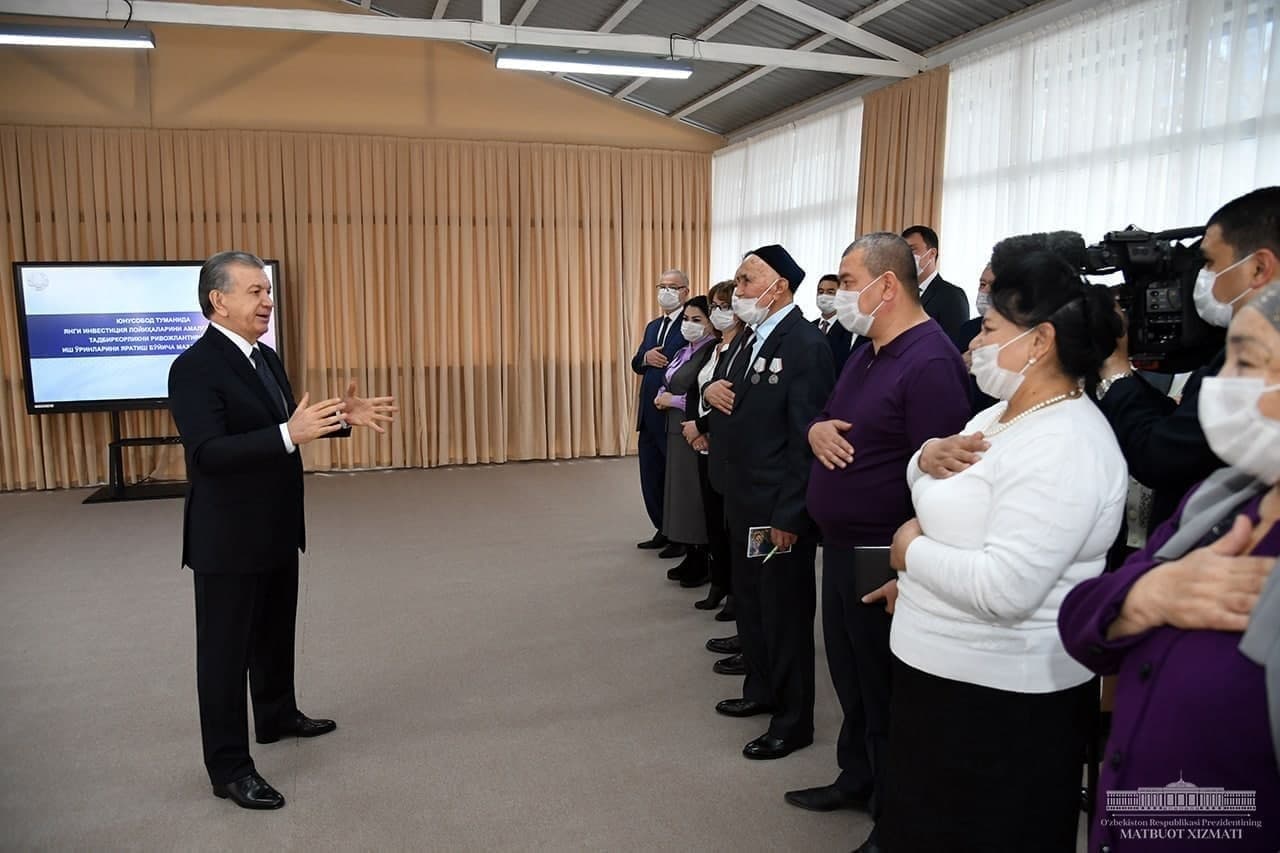 It should be reminded that in his recent address to the parliament, the President put forward initiatives to expand the powers of mahalla institutions, increase the material support for their chairman and employees.
As the presidential press service reported, there are about 7 thousand people, more than 2 thousand families in the Yangibog mahalla. Wide facilities have been created in the recently built mahalla guzar (a place for gatherings).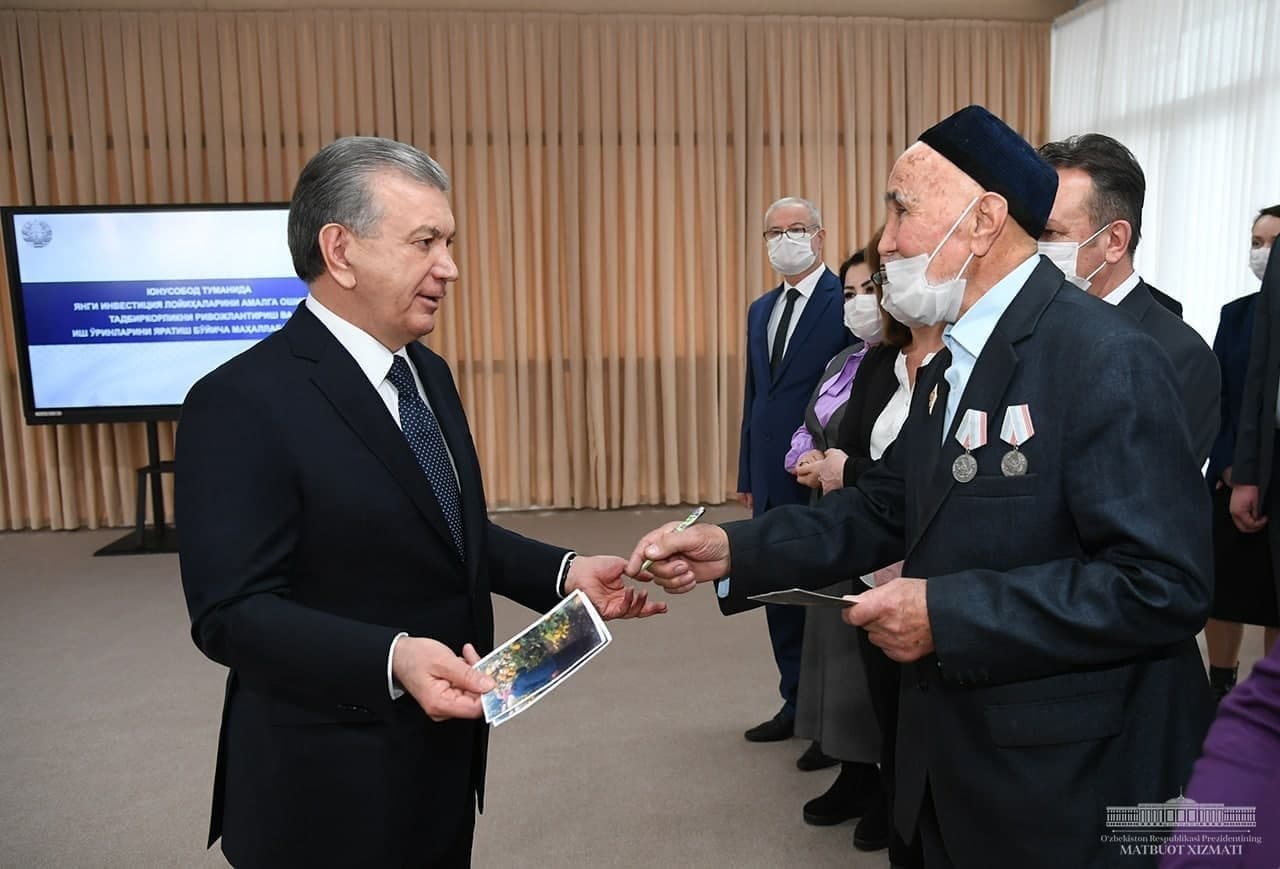 Mirziyoyev met and talked with the people living in the area.
"The chairman of the mahalla institution is the support of the President at the grassroots level. If we improve the financial base of this institution, we can accelerate the development pace of our projects. To achieve that, it is necessary to support the initiatives of youth, effectively implement the Every Family – Entrepreneur program," Shavkat Mirziyoyev said.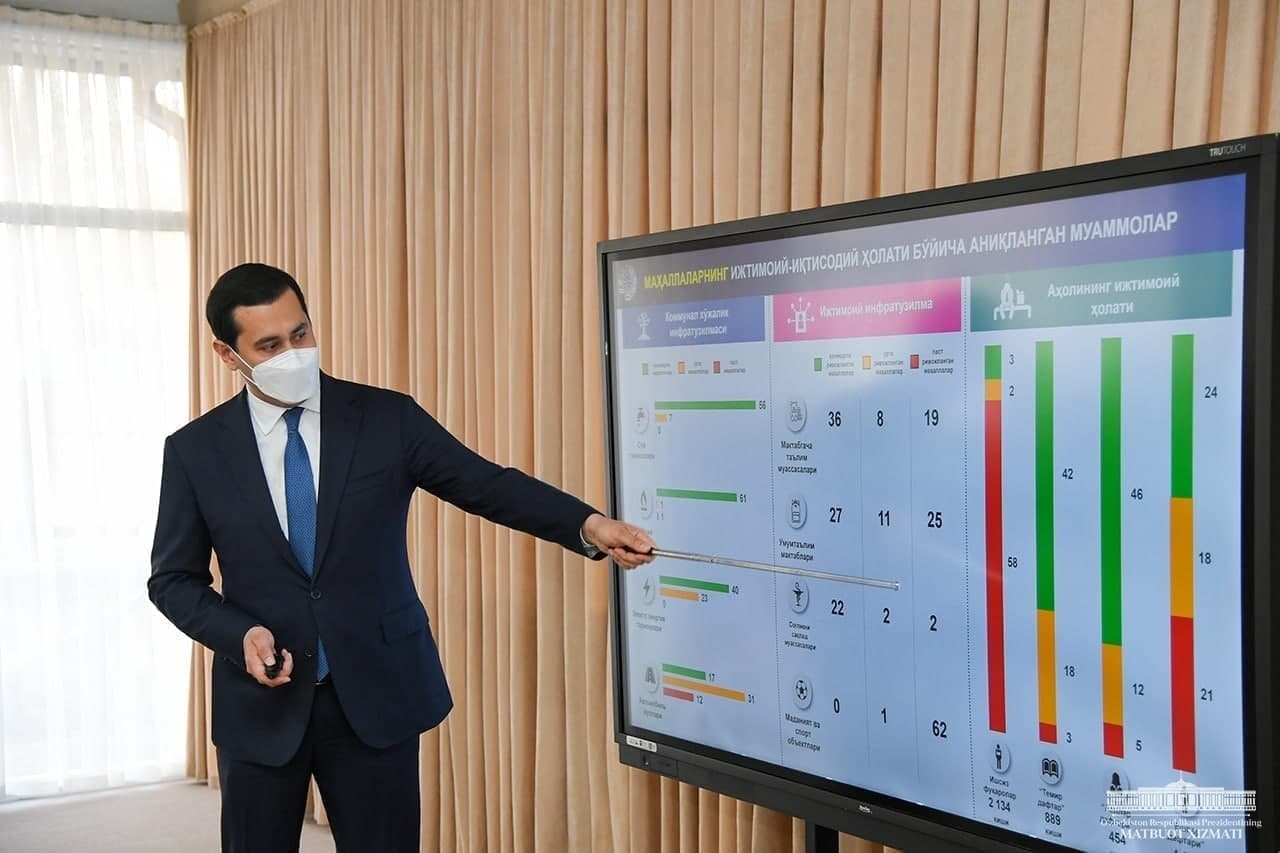 The President instructed responsible authorities to create management companies for high-quality maintenance of houses, repair of internal roads and expansion of consumer services.