Upon arrival in the Bukhara region, President Shavkat Mirziyoyev has headed to the Alat district by helicopter.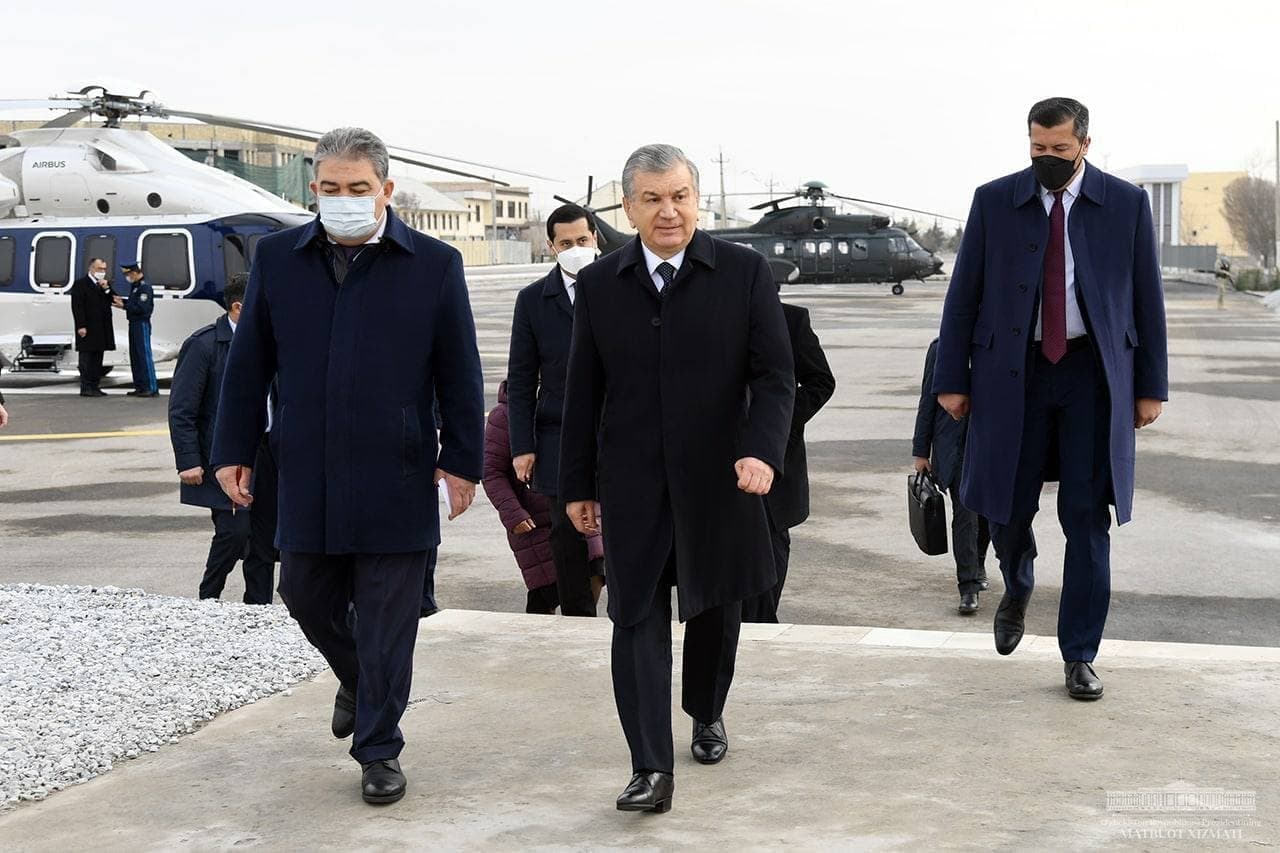 "This is the first trip this year to develop the regional economy. And it is no coincidence that it begins precisely from this remote area," the presidential press service writes reporting on Mirziyoyev's visit.
It should be recalled that on April 27, 2020, a severe storm bringing strong winds to the Bukhara region caused serious damage to housing, infrastructure and crops. Then the President immediately arrived in the region and gave instructions to eliminate the consequences of the natural disaster, repair housing and social facilities. In a short period of time, the necessary work was carried out to improve the situation in Bukhara.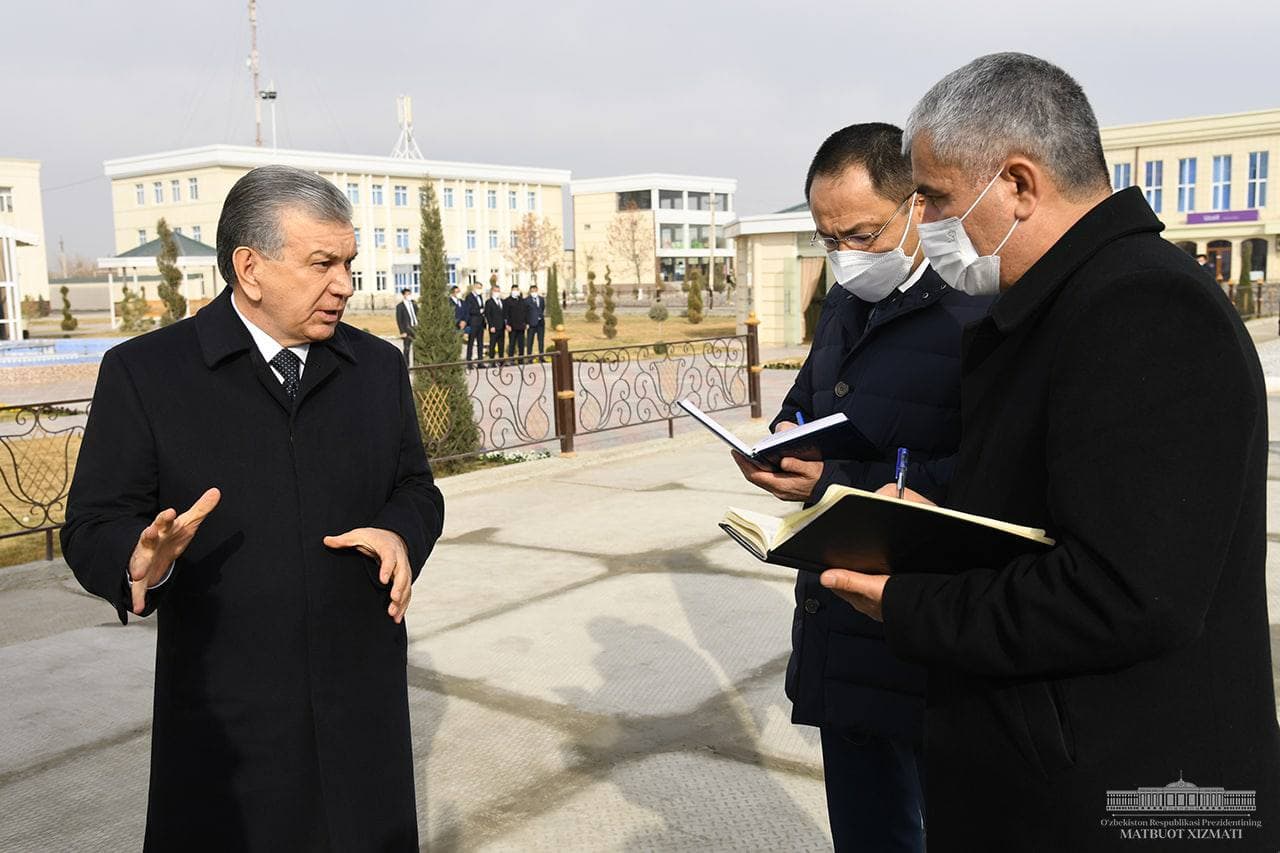 Today, January 21, Shavkat Mirziyoyev inspected the work done here from a helicopter.
It is reported that 45 thousand houses and 204 apartment buildings were repaired in Alat, Karakul, Jandar, Romitan, Peshku and Shafirkan districts. More than one thousand social and business facilities, roads, electrical, gas and communication networks have been restored.
Shavkat Mirziyoyev has met and talked with local residents.