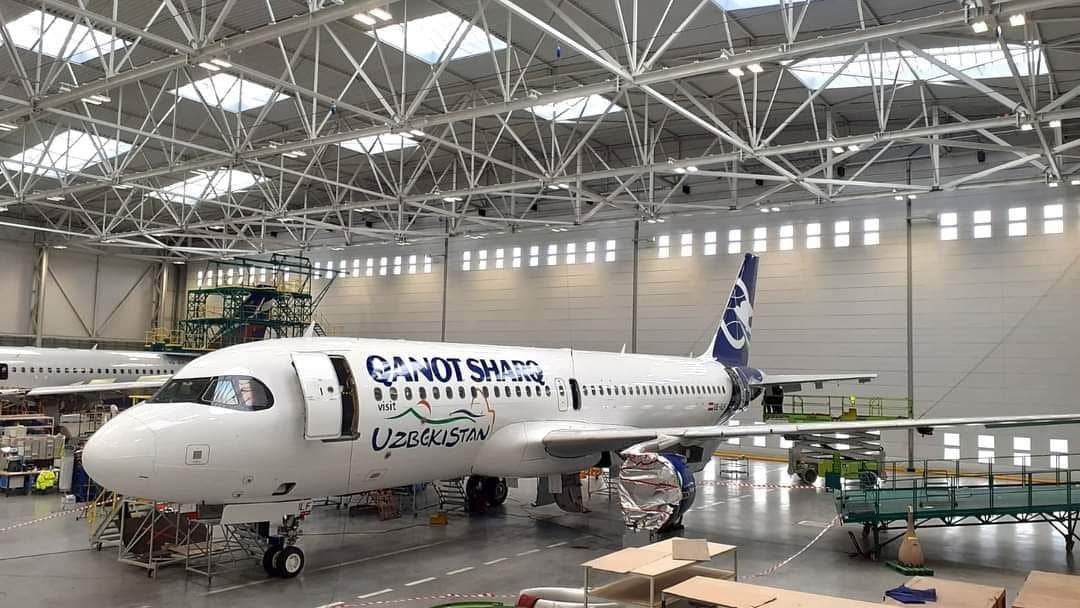 Qanot Sharq Airlines has presented its Airbus A320.
The company, as reported earlier, leased in February two Airbus A320-200 aircraft from the U.S. Air Lease Corporation on a long-term basis. Deliveries were agreed to be made in March.
"ALC is pleased to announce this lease placement of two A320-200s with Qanot Sharq Airlines," said then AJ Abedin, Vice President, Marketing of Air Lease Corporation. "We have worked closely with the Qanot Sharq executive team and are thrilled to participate in the launch of the first Uzbek startup airline through the placement of their first two aircraft."
In turn, the owner of Qanot Sharq Airlines Nosir Abdugafarov had stated back then that the company is "honored and excited to work with one of the largest aircraft leasing companies in the world to assist with the launch of the airline."
Qanot Sharq Airlines is the first private airline in Uzbekistan. The company leased Il-76 aircraft from Uzbekistan Airways from 2003 to 2012.