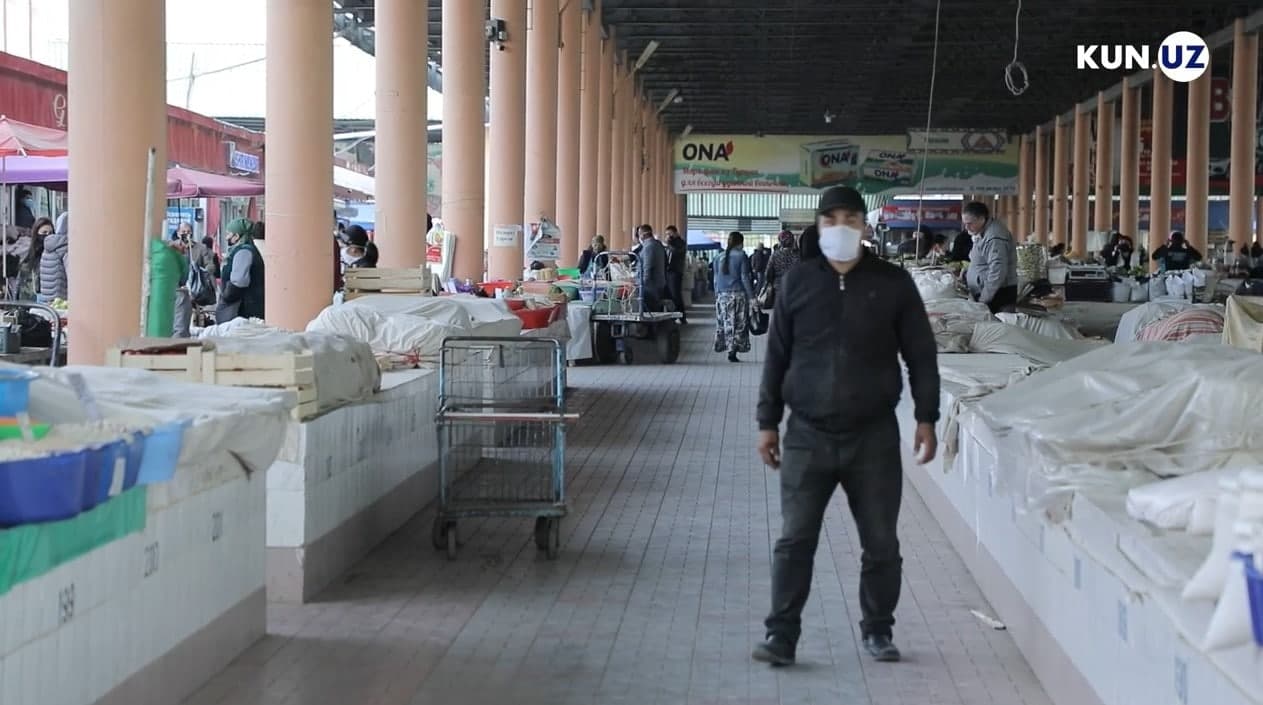 Quarantine rules are being strengthened in the markets and shopping malls of Tashkent, Kun.uz correspondent reports with reference to the first deputy director of the Center for Municipal Assets Management under the Tashkent city administration, Dilmurod Ganiyev.
According to Dilmurod Ganiyev, an instruction to strengthen the existing quarantine procedures in markets and shopping malls was given at an extraordinary meeting of the capital's administration on March 15.
In particular:
wearing medical masks will be compulsory upon entering markets and shopping malls;
temperature of those entering the markets will be measured at the entrance;
compulsory disinfection measures with antiseptic means will be reintroduced;
responsible organizations will constantly monitor the vendors of markets and shopping malls who trade in medical masks and gloves.
It is added that in the markets and shopping malls, a transparent barrier (thick polyethylene cellophane) will be used as a block between the products sold and the buyer, that is, at the point of sale, the products will be prevented from being touched by hand. Special barriers will be set up at the entrances to grocery stores.