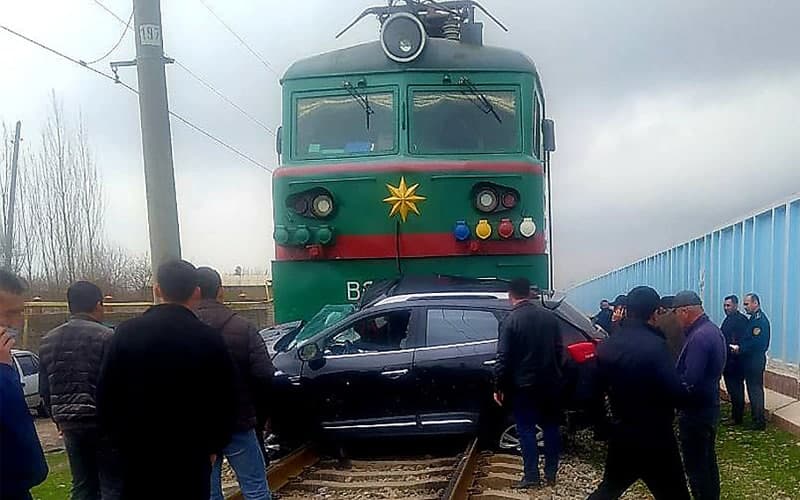 A passenger car has collided with a freight train in Tashkent region, the press service of Uzbekistan Railways reports.
The accident occurred on March 20 at the Akhangaran-Akcha road. The driver violated traffic rules and died on the way to the hospital.
JSC Uzbekistan Railways noted that the railway crossing had a traffic light, as well as special road signs. If the owner of the car observed the traffic rules, the tragedy could have been avoided.