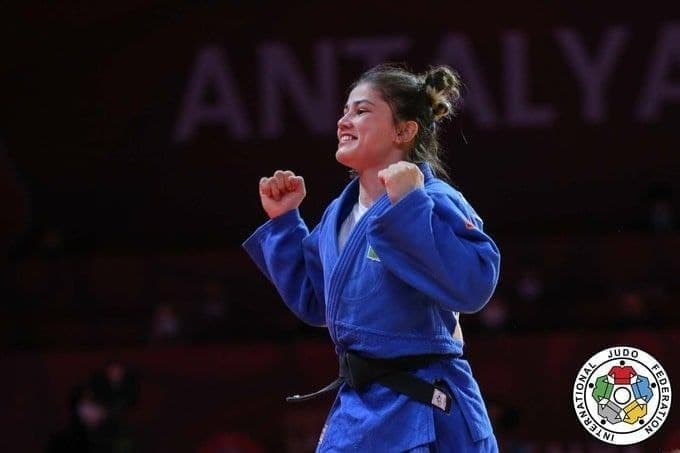 Diyora Keldiyorova has bagged gold in the Grand Slam tournament in Turkey.
The 2015 cadet world champion and 2019 World Judo Masters bronze medalist Diyora Keldiyorova defeated Estrella Lopez Sheriff (ESP) in the final of the category (-52kg) to win a gold medal for Uzbekistan.
In less than 30 seconds, Keldiyorova executed a perfect sode-tsuri-komi-goshi for a superb ippon, giving no chance to Lopez Sheriff to escape.
It should be noted that more than 440 judokas from 93 countries are participating in the tournament.