On April 8, the Senate Council held a meeting.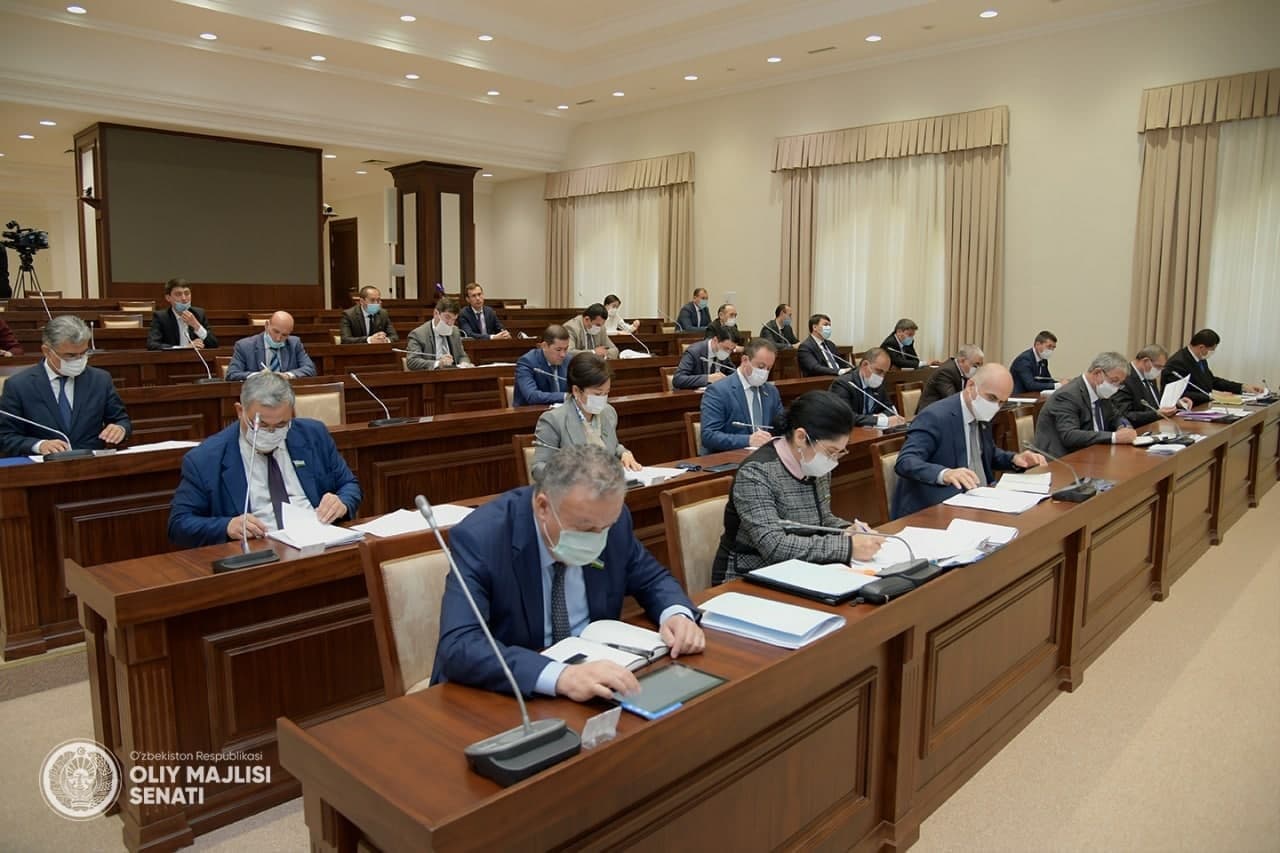 As the parliamentary press service reported, at the meeting it was decided to convene the fourteenth plenary session of the Senate of Oliy Majlis on April 23, 2021.
At the plenary session, which will be held in the format of videoconferencing, it is planned to consider the following laws:
"On the legal status of foreign citizens and stateless persons in Uzbekistan";
"On mental healthcare";
"On amendments and additions to some legislative acts of Uzbekistan".
In addition, it is planned to hear the reports of the Accounts Chamber, the Prosecutor General, the Board Chairman of the Central Bank on their activities in 2020.
It is also planned to discuss the issue of sending a parliamentary request to the Cabinet of Ministers on the state of providing jobs for graduates of higher education institutions of the country. It is intended to consider the results of parliamentary inquiries sent to the Cabinet of Ministers on problems in providing the population with drinking water, conditions created for the development of women's entrepreneurship, the state of horticultural and viticultural associations and other issues.