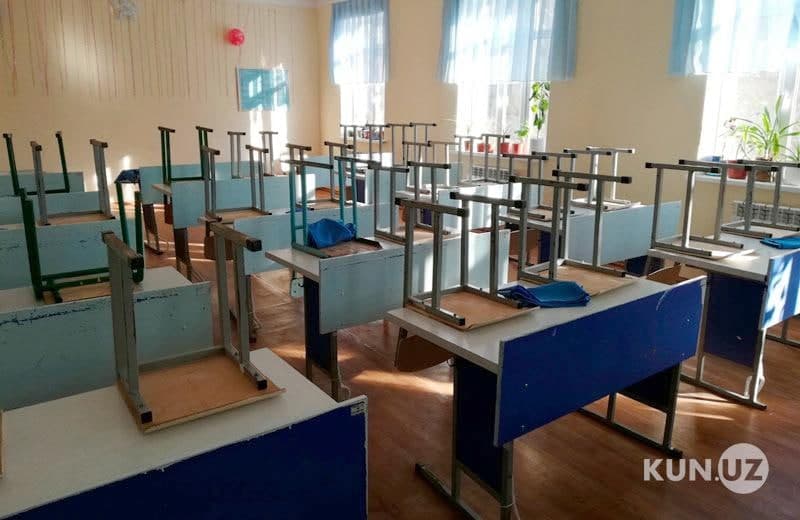 On April 27, a 14-day quarantine will be introduced in all schools and kindergartens in Samarkand.
"In case of detection of coronavirus infection among teachers and students in schools, in accordance with the decisions of district (city) councils of people's deputies or regional commissions, the Centers for Sanitary and Epidemiological Service are submitting a proposal to the district (city) department of public education and district (city) khokimiyat, asking to suspend the activities of some schools and introduce a two-week quarantine. During this period, these schools operate online. This order is the reason for the closure of schools in Samarkand from April 27," Laylo Rustamova, spokesperson for the Ministry of Public Education, said.
She added that as of April 22, 163 out of 10,008 schools in the country, or 1.6%, had been transferred to online learning, that is, they have been closed for quarantine.
These figures vary depending on the applications of the Centers for Sanitary and Epidemiological Services.
According to the press secretary of the Ministry of Preschool Education Mavluda Askarkhodjayeva, cases of coronavirus infection have been detected among children in kindergartens No. 1, 2, 31 and 80 in the city of Samarkand.
"Therefore, kindergartens in the city of Samarkand are being closed for quarantine. The situation requires taking some serious measures," Askarkhodjayeva said.