Barış Gökçe has been appointed the Honorary Consul of Uzbekistan in Turkey's Antalya province. Ambassador Alisher Agzamkhodjayev handed him over a relevant accreditation card and the exequatur.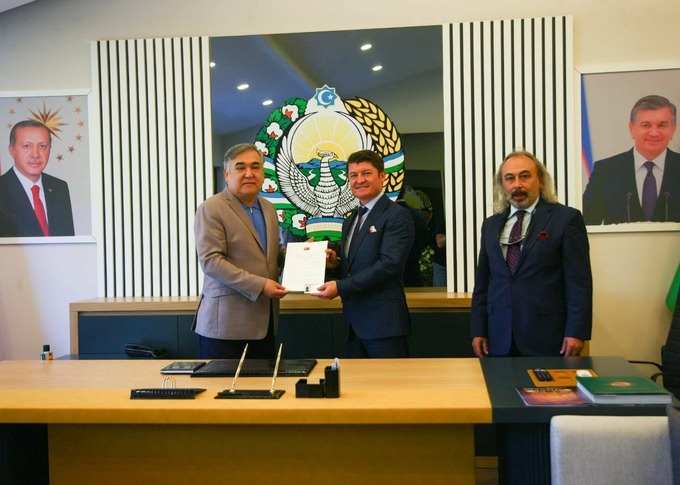 During the talks following the ceremony, the parties discussed the promotion of Uzbekistan's economic interests, attracting Turkish investments, facilitating the export of domestic products to the markets of Antalya and Turkey, and the development of cultural, humanitarian and other ties. Special attention was paid to the organization of the Anatolian Diplomatic Forum, which will be held in Antalya at the end of June this year.
In addition, the sides reached an agreement on close cooperation to attract investment and develop foreign trade relations.
The institution of the honorary consul is effectively used by many states not only to protect the rights and freedoms of citizens, but also to attract investment, expand trade relations, promote cultural and humanitarian potential and increase the flow of tourists. In addition, the honorary consul solves many organizational and protocol issues, performs representative functions related to socio-political life.