President of Uzbekistan Shavkat Mirziyoyev and President of Tajikistan Emomali Rahmon held negotiations at the Kasri Millat residence in Dushanbe.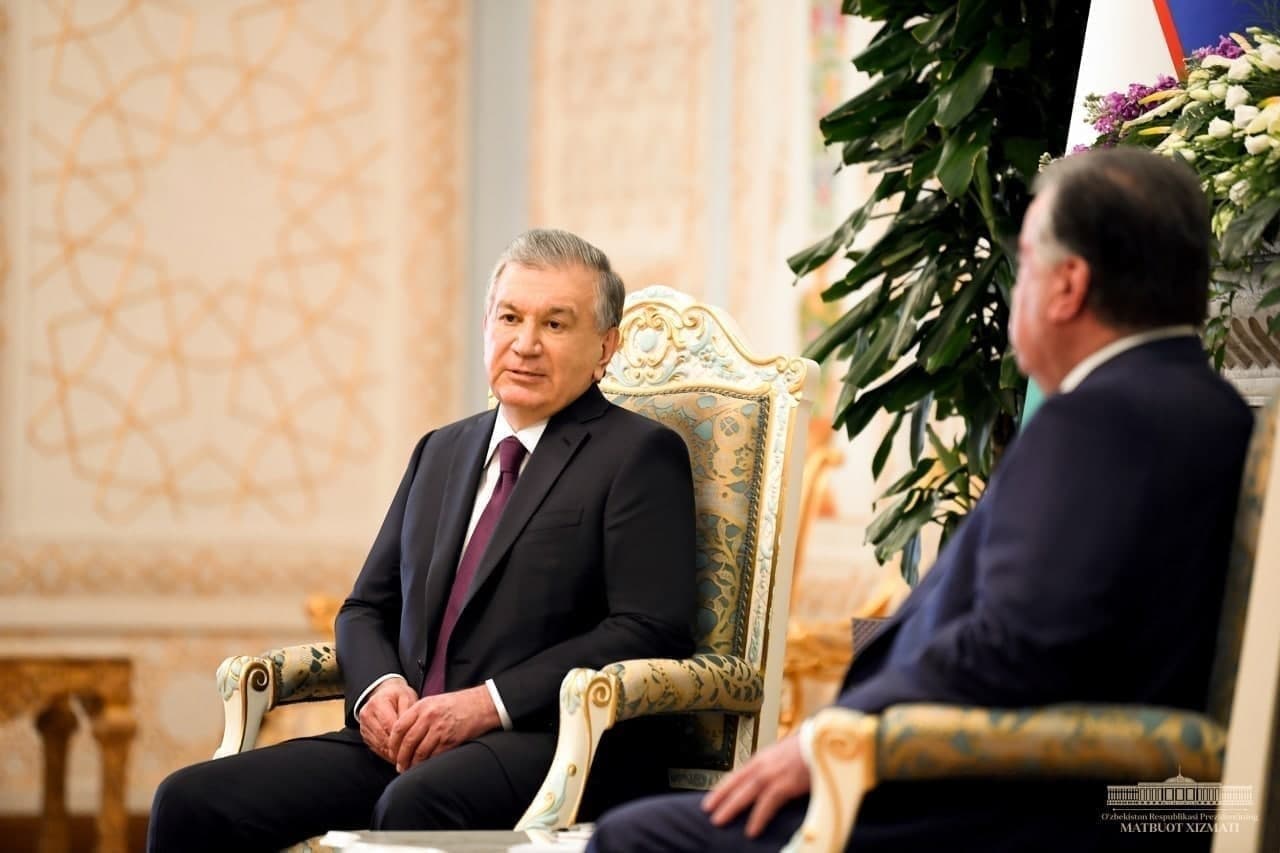 Members of official delegations, heads of ministries and large companies, heads of border regions also attended the negotiations.
President Shavkat Mirziyoyev noted that despite the positive growth in the exchange of goods, the countries plan to double it next year.
"To this end, it is important to complete the coordination of issues on the cancelling exceptions in the free trade regime and the elimination of non-tariff barriers," the President of Uzbekistan said.
Shavkat Mirziyoyev also noted the profitability of expanding industrial cooperation of leading enterprises of the two countries for the Uzbek side.
"There are real examples of successful cooperation. For example, the organization of car assembly in Uzbekistan, the production of modern transformers and agricultural equipment, the expansion of the production of household appliances and building materials, yarn and textile products, and other joint projects in our country," said Shavkat Mirziyoyev.
Therefore, it is necessary to effectively establish the activities of the joint investment company created in this regard, as well as to maximize the use of its capabilities in the promotion of projects.
The Kun.uz correspondent reports that the meeting also focused on cooperation in the field of transport and transit transport as a strategic area. The President of Uzbekistan proposed to use the transit potential of the two countries, expand flights between cities and restore bus routes.
Shavkat Mirziyoyev noted the importance of establishing direct system communication between the regions of the two countries.
It was also mentioned that the first interregional forum held in the city of Bokhtar, Khatlon region, proved the effectiveness of cooperation in this area.
"To resolve issues, regional leaders must agree on consistent "action plans" and hold meetings at least once a month," the head of state said.
In addition, the parties discussed the issues of mutually beneficial communication on the effective use of the huge hydropower potential of both countries.