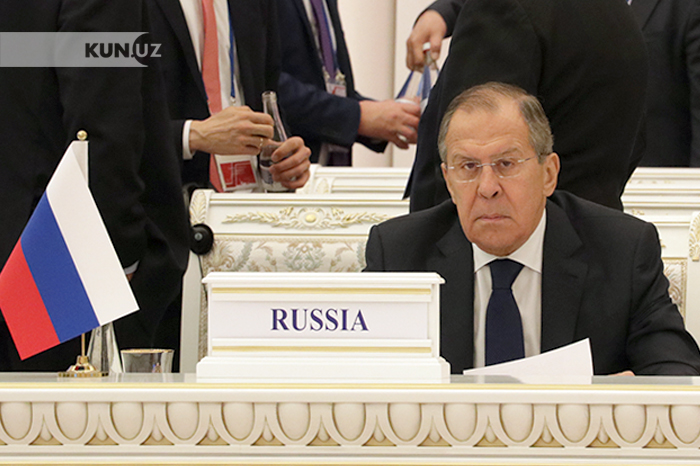 On July 15-16, the Foreign Minister of the Russian Federation Sergei Lavrov will visit Uzbekistan.
"On July 15-16 in Tashkent, Lavrov will take part in the international conference "Central and South Asia: Regional Interconnectedness. Challenges and Opportunities," the Russian Embassy in Uzbekistan said in a statement.
The main goal of the forum is to strengthen historically close and friendly ties, trust and good-neighborliness between the states of Central and South Asia in the interests of all peoples and countries of both regions.
The conference will be attended by the President of Uzbekistan, the President of Afghanistan, the Prime Minister of Pakistan, foreign ministers and high-ranking officials of the countries of Central and South Asia, other foreign states, heads of international and regional organizations, global financial institutions and companies, leading research and analytical centers.
During the plenary sessions, the forum participants will discuss the possibilities of promoting initiatives aimed at developing trade, economic, transport, communication, cultural and humanitarian cooperation in the context of further deepening regional connectivity.
Also, the fourth meeting of the Foreign Ministers of Kyrgyzstan, Kazakhstan, Russia, Tajikistan, Turkmenistan and Uzbekistan will be held on July 16 in Tashkent. It will discuss interaction in the field of regional security, countering drug trafficking and terrorism.