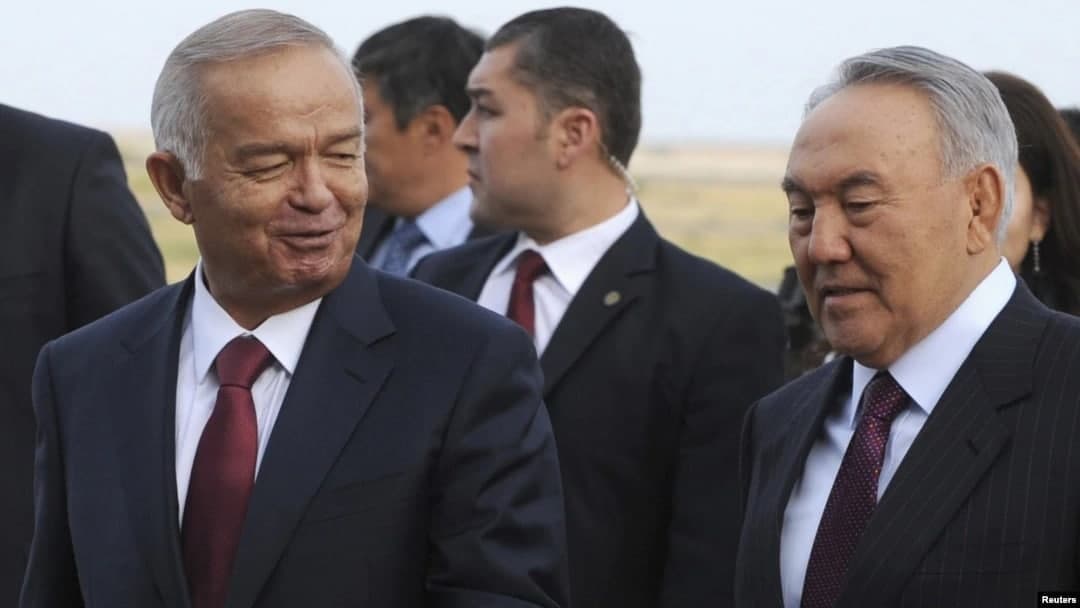 A documentary film "Strokes for a portrait. Leader" was released in Kazakhstan. In the film, Nursultan Nazarbayev spoke about how borders were formed between Uzbekistan and Kazakhstan.
The video was published by Khabar News on Youtube.
During the film, Nazarbayev stated that the borders between Uzbekistan and Kazakhstan were wavy.
"There are borders with Uzbekistan like this. In some places, the border ran right through the house, when the bedroom was on the Uzbek side and the kitchen was on the Kazakh side. Or the entire village where Kazakhs live is located in Uzbekistan, but they want to be in Uzbekistan. Or there are Uzbeks. But there were more cases when Kazakhs wanted to be in Kazakhstan," he said.
As it became known, Nursultan Nazarbayev offered the first President of Uzbekistan Islam Karimov to exchange territories.
"I say, let's draw around like this and give you the same amount of territory in another place. We will not prejudice, you can say that you have not lost anything. This is how such issues were resolved there," he said.
Nursultan Nazarbayev also spoke about the negotiations on the Shardara reservoir.
"When the Soviet Union collapsed, if you look at the map, then in southern Kazakhstan, the Maktaralsky district is very clearly wedged into the territory of Uzbekistan. There is our Shardara reservoir, but the construction of the reservoir, the dam itself was on the Uzbek side. I say how is it possible? Let's resolve the issue. This will be a stone of contention. We have the reservoir, you have all the levers of water. We agreed. Okay, we'll give this space from the dam. In the Kyzylorda region, we have given the appropriate territory. And it went very hard," he said.
In addition, Nazarbayev expressed his opinion about Karimov.
"It is inconvenient to say, he is no longer in this world, my old friend Islam Karimov, he always had his own view. It was very difficult to negotiate with him. He expressed his opinion on everything. But it happened that one day he called and said: "I want to come to you". I said: "Listen, the topic needs to be prepared, what we are going to talk about, we need to prepare." "No topics, I just have to meet with you and that's it". I met him. Actually, he is a very gentle and good person at heart, but such a character. He came, we sat in the evening, talked during the day, discussed issues. There were very interesting moments then," the first president of Kazakhstan said.