The Paralympic team of Uzbekistan, which won 19 medals at the Paralympic Games in Tokyo, was welcomed in Tashkent. The winners received cash prizes, apartments and cars.
The delegation was met at the Tashkent International Airport. After a short ceremony, a convoy of buses with team members headed to the New Uzbekistan Park.
At the ceremony, Speaker of the Legislative Chamber of Oliy Majlis Nurdinjon Ismailov and Prime Minister Abdulla Aripov congratulated the athletes and presented them with gifts.
Gold medalists are presented:
$200,000, 3-room apartment, Tahoe car;
Silver medalists are presented:
$100,000, 2-bedroom apartment, Traverse car;
Bronze medal winners are presented:
$50,000, 2-bedroom apartment, Trailblazer car.
For information, 48 athletes from Uzbekistan have won 55 licenses for the Paralympic Games in Tokyo. As a result, the team won 8 gold, 5 silver and 6 bronze medals (19 medals in total).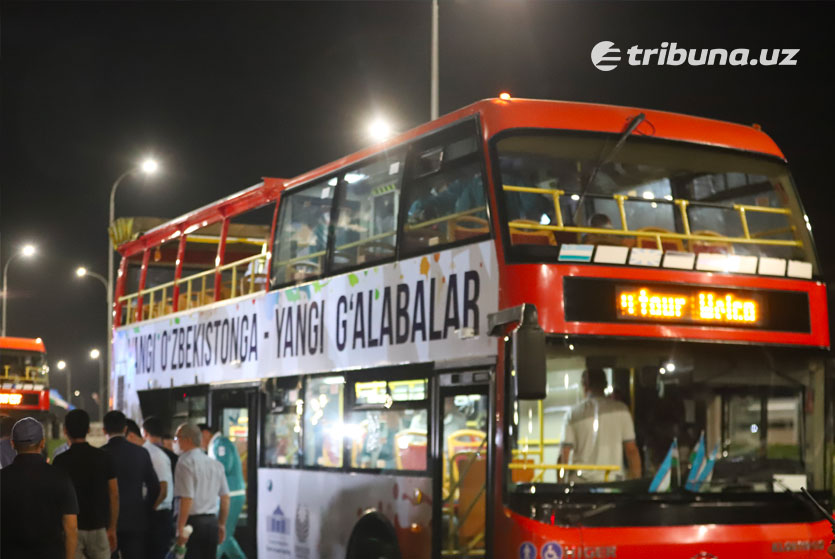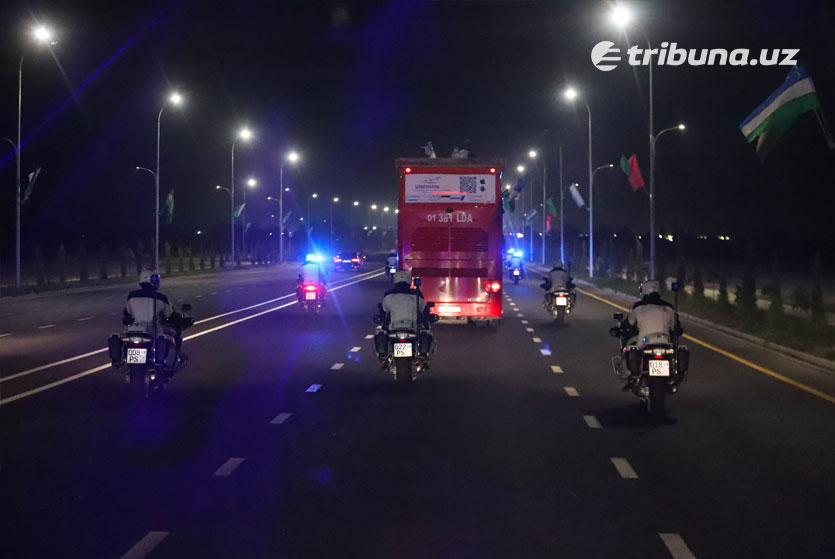 Team member Nurkhon Kurbanova returned with two medals at once: a silver medal in javelin throw and a bronze medal in shot put.
In the overall standings, Uzbekistan took 16th place among 162 teams.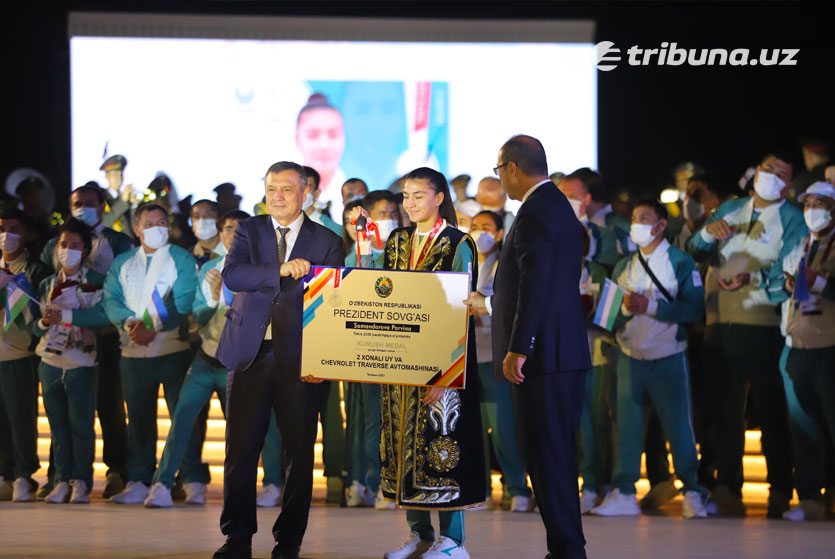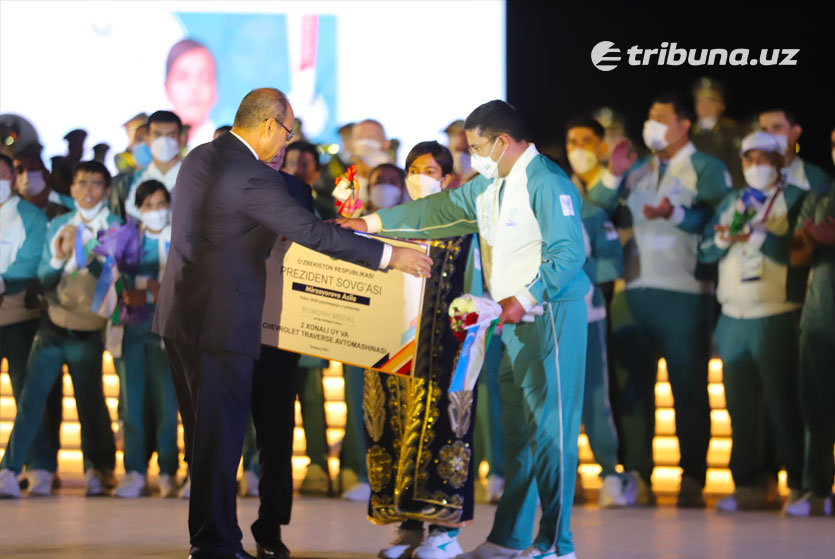 This is the fourth place among the countries of the Asian continent (after China, Japan and Iran) and the CIS (after Russia, Ukraine and Azerbaijan) and the first among the peoples of Central Asia.
At the Rio 2016 Paralympic Games, Uzbekistan also took 16th place with 8 gold medals.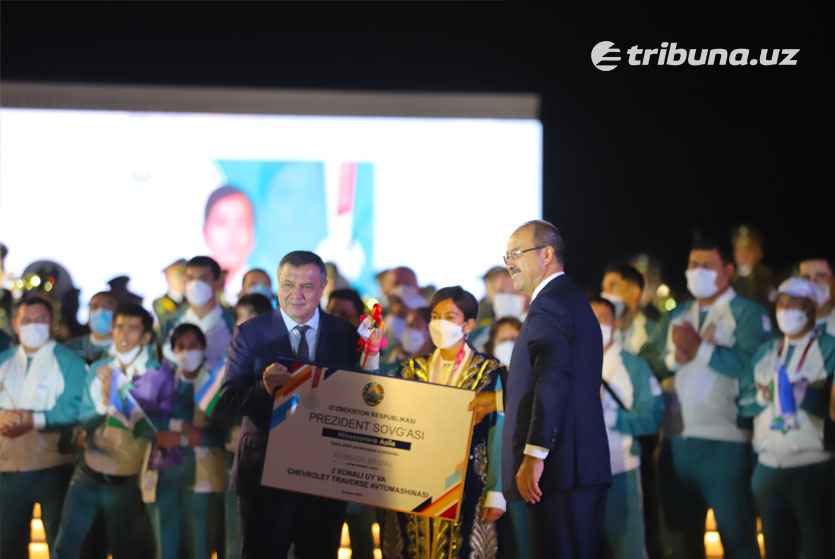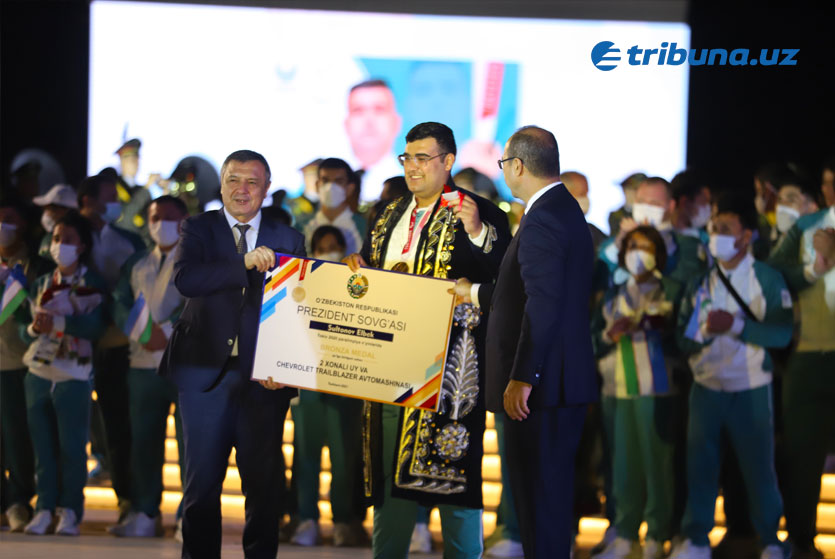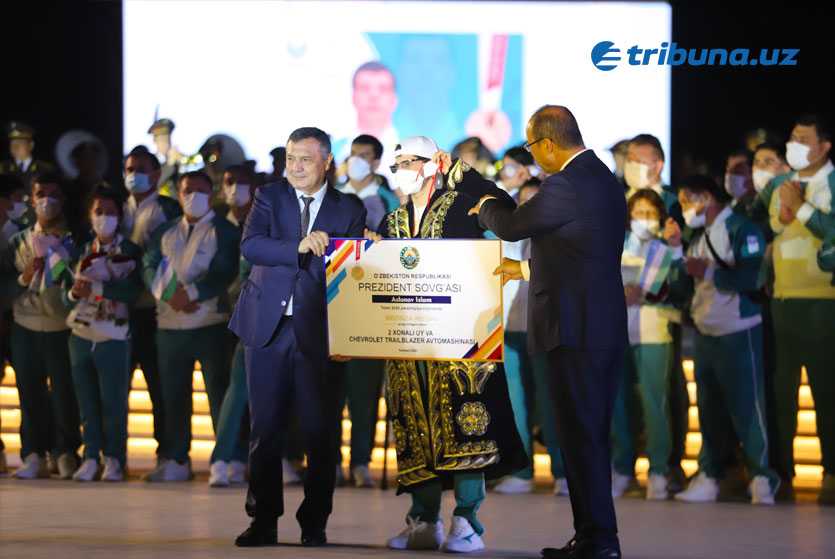 Of the 19 medals won in Tokyo, 9 are in athletics and 6 in judo. Also, 2 medals were won in swimming, 1 in taekwondo and 1 in powerlifting.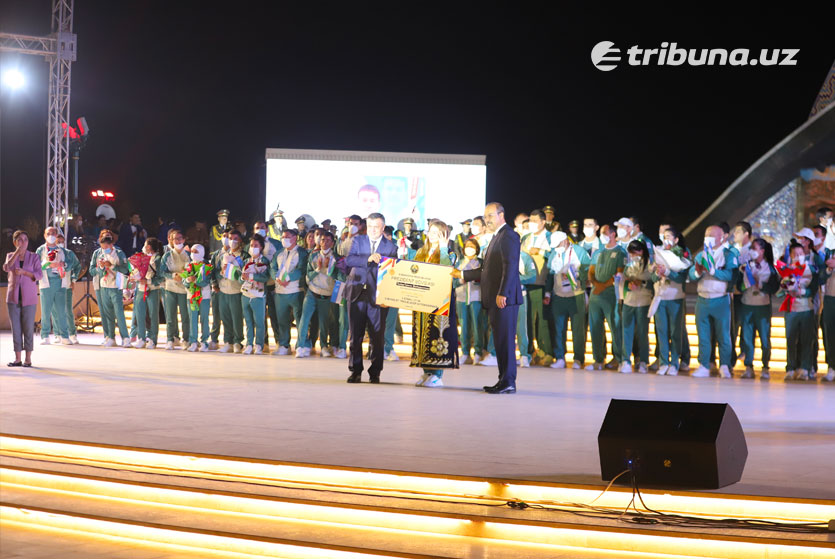 Paralympic Champions of 2021:
Uchkun Kuronbayev (judo, 66 kg)
Nozimakhon Kayumova (javelin in F13 category)
Mokhigul Khamdamova (throwing F57 disk)
Feruz Saidov (judo to 73 kg)
Boburjon Omonov (pushing F41 nuclei)
Khusniddin Norbekov (pushing F35 nuclei)
Safiya Burkhanova (shot put F12)
Guljanoy Naimova (taekwondo, +58 kg)
Silver medalists:
Asila Mirzayorova (T11 long jump)
Ruza Kuziyeva (powerlifting, up to 61 kg)
Parviza Samandarova (judo, up to 57 kg)
Dovurkhon Karomatov (judo, up to 81 kg)
Nurkhon Kurbanova (javelin throw F54)
Bronze medal winners:
Islam Aslanov (100 m butterfly para-swimming (class S13))
Elbek Sultanov (shot put F12)
Nafisa Sheripbayeva (judo, up to 63 kg)
Sharif Khalilov (judo, up to 100 kg)
Nurkhon Kurbanova (shot put F54)
Shokhsanam Toshpulatov (complex swimming 200 meters).