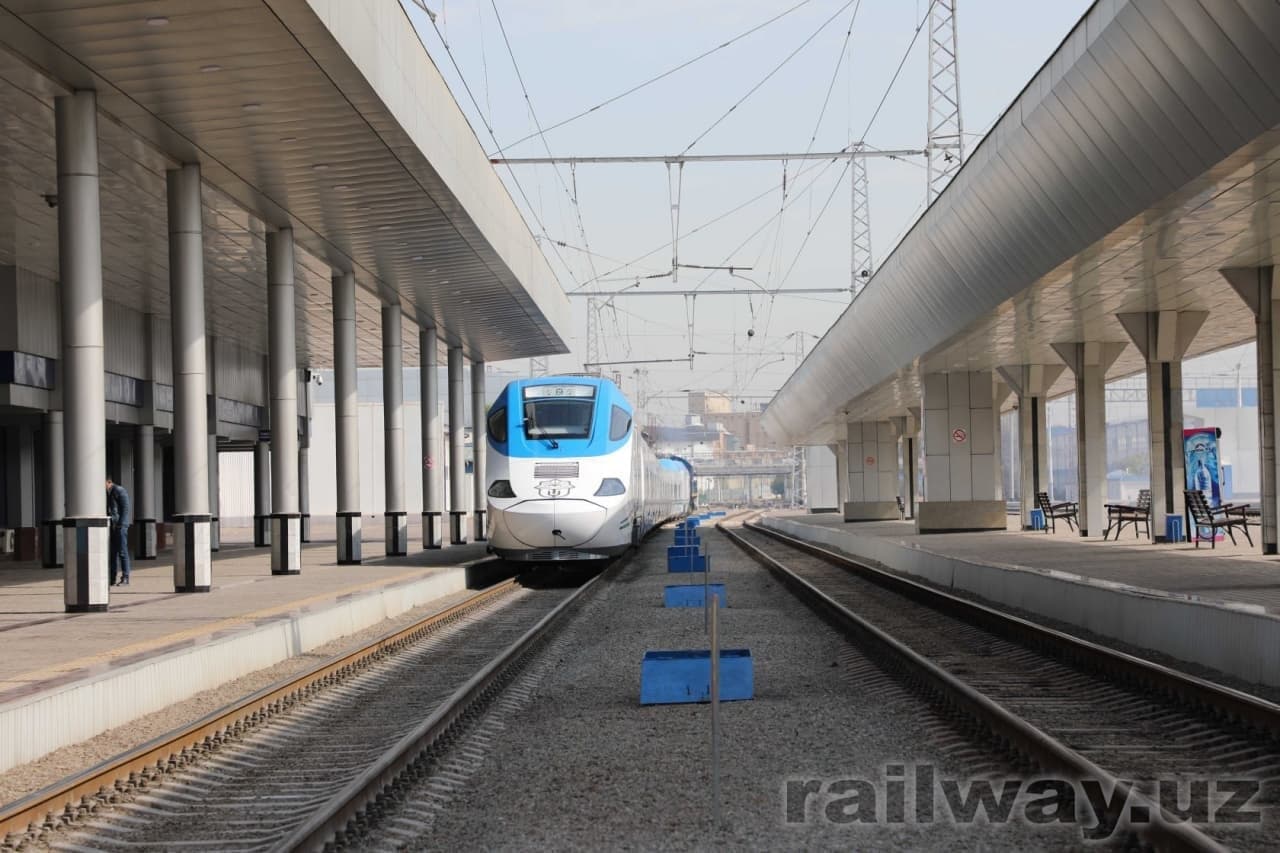 Uzbekistan Railways has received another Afrosiyob electric train, the company's press service informed.
In June 2019, JSC Uzbekistan Railways signed a contract with the Spanish Patentes Talgo S.L.U. for the purchase of two high-speed electric trains Talgo-250.
In accordance with the agreement, the Spanish company promised they would deliver the trains by October this year.
The first electric train arrived in Tashkent on July 24 and was shipped from Bilbao, Spain, to St. Petersburg, Russia. The second train arrived in Russia on September 16 this year and from there, it was sent to Uzbekistan.
Thus, Patentes Talgo S.L.U. has fulfilled its obligations in a timely manner.
This rolling stock is the sixth and was purchased as part of an investment project. According to the project, in addition to two trains, the Spanish company will supply four economy class cars, as well as equipment for maintenance of trains. The agreement is financed by a loan from the International Corporate Fund of Spanish companies.