The Central Election Commission (CEC) has decided to consider Shavkat Mirziyoyev elected President of Uzbekistan.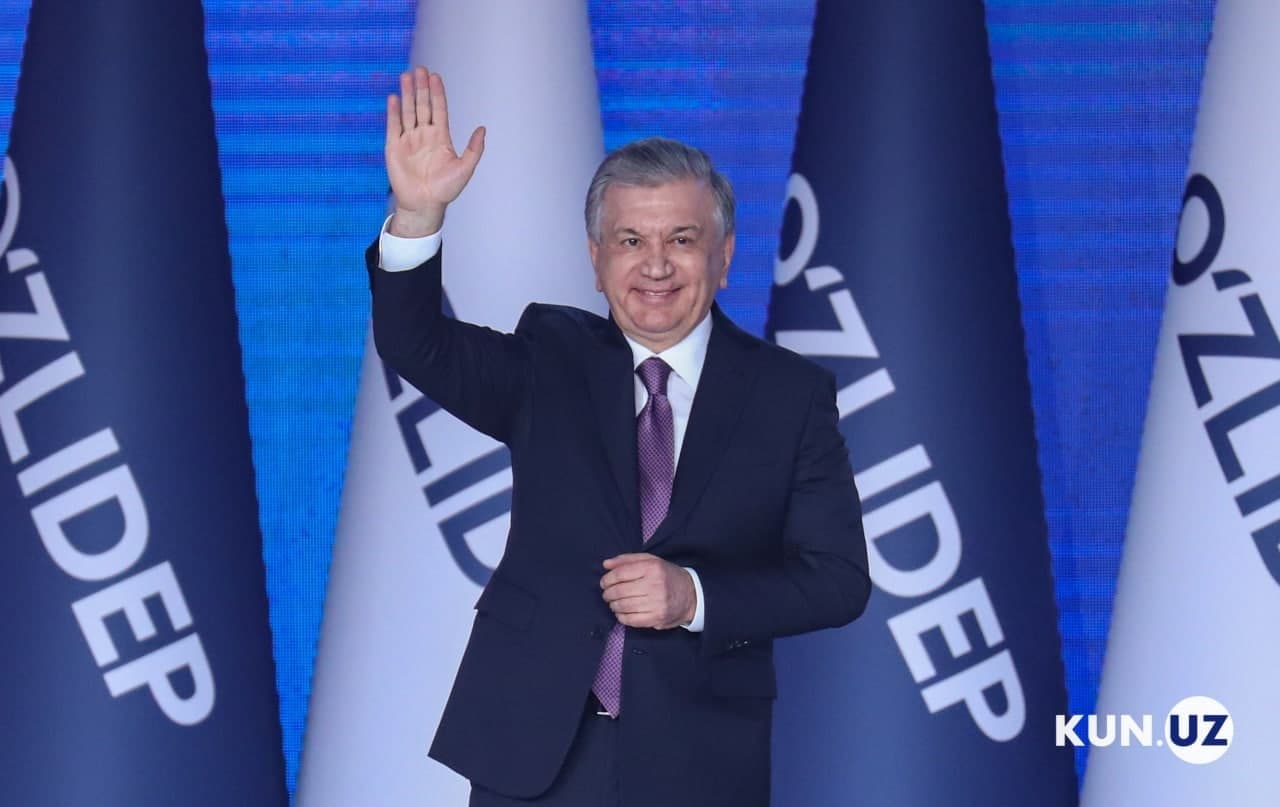 On October 25, the Central Election Commission held a video conference. It announced the results of the October 24 presidential election in Uzbekistan.
According to the election results, UzLiDeP candidate, incumbent President Shavkat Mirziyoyev has been re-elected with 80.1% of votes.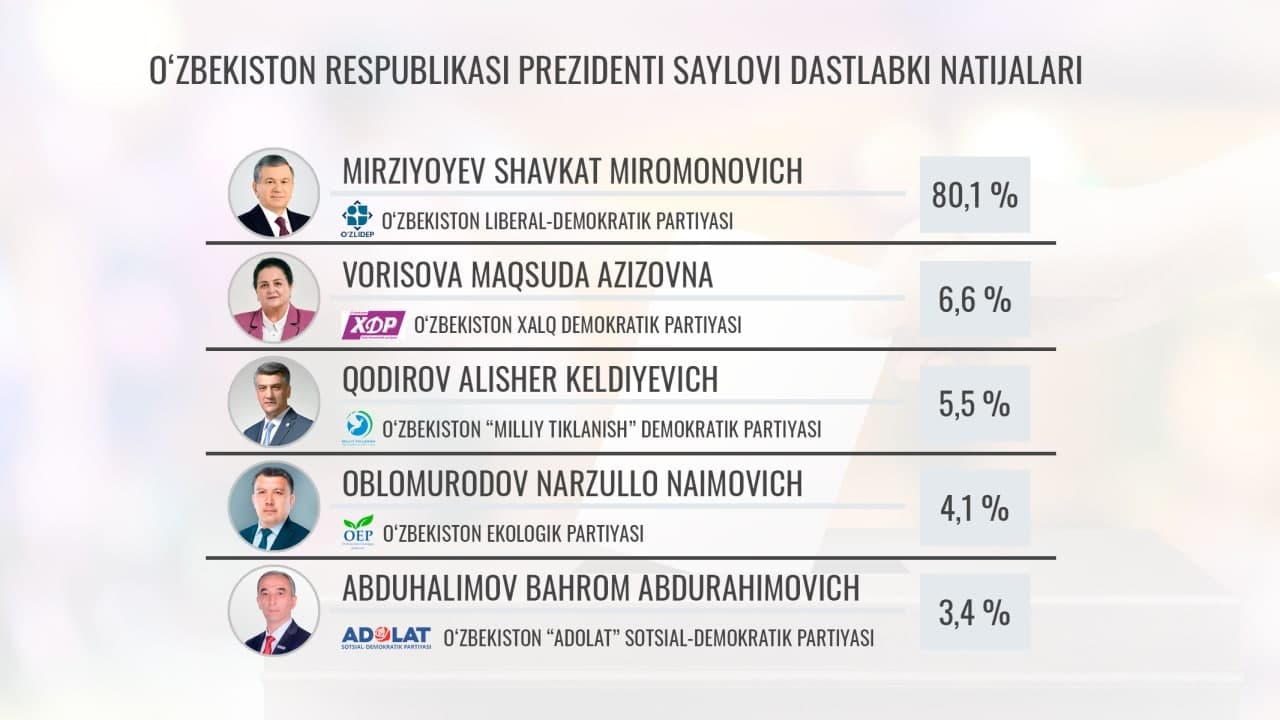 The results are as follows:
- Shavkat Mirziyoev (UzLiDeP) - 80.1 percent;
-Maqsuda Varisova (People's Democratic Party) - 6.6 percent;
-Alisher Kadyrov (National Revival Party) - 5.5 percent;
-Narzullo Oblomurodov (Ecological Party) - 4.11 percent.
-Bahrom Abdukhalimov ("Justice") - 3.11 percent.