Minister of Employment and Labor Relations of Uzbekistan Nozim Khusanov met in Moscow with Russian Minister of Labor and Social Protection Anton Kotyakov.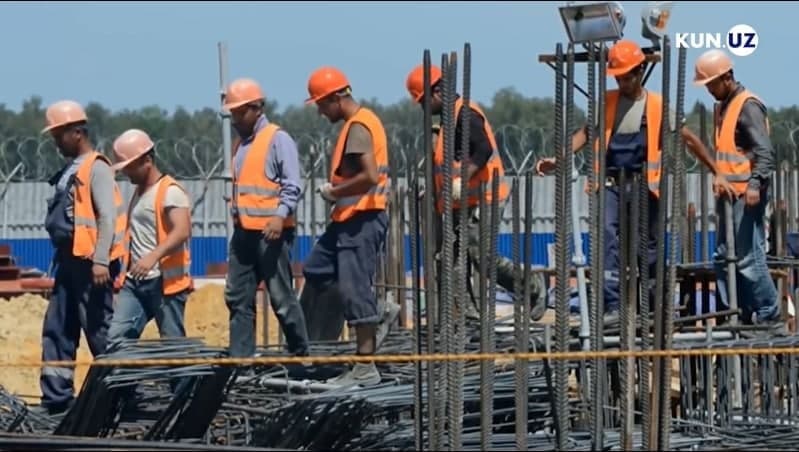 During the talks, the sides discussed prospects for cooperation in improving the system of organization of labor activity of citizens of Uzbekistan and attracting them to work in Russia.
The issues of simplified procedures for attracting labor migrants to the construction and agricultural sectors, digitization of labor processes and implementation of a pilot project on innovations in legislation were discussed.
Nozim Khusanov informed his Russian counterpart that a tripartite agreement on cooperation has been signed between the Labor Ministry of Uzbekistan and the Chambers of Commerce and Industry of the two countries, which provides for the support and control of the vocational education system.
"The intergovernmental agreement on organizational recruitment, signed in 2017, requires updates and adjustments to take into account the current situation in the labor market during the pandemic. It is necessary to make recruitment procedures as simple and convenient as possible for both the employee and the employer, and to provide the necessary guarantees for both parties," Nozim Khusanov said.
According to the minister, currently the Ministry of Employment and Labor Relations plays a leading role in organizing a system of vocational training and retraining of personnel in high demand in the labor market. Each region of the country has its specific system of counseling services on the unemployed, vocational and language training, entrepreneurship training and labor migration.
Following the talks, the parties agreed to amend the 2017 Organizational Recruitment Agreement, digitize labor relations and ensure labor protection, plan joint training programs and internships for employees of labor bodies in the field of reducing injuries at enterprises, as well as improve labor legislation.