Today, November 6, the inauguration ceremony of the elected President of the Republic of Uzbekistan Shavkat Mirziyoyev is being held in the new building of the Senate of Oliy Majlis, Kun.uz correspondent reports.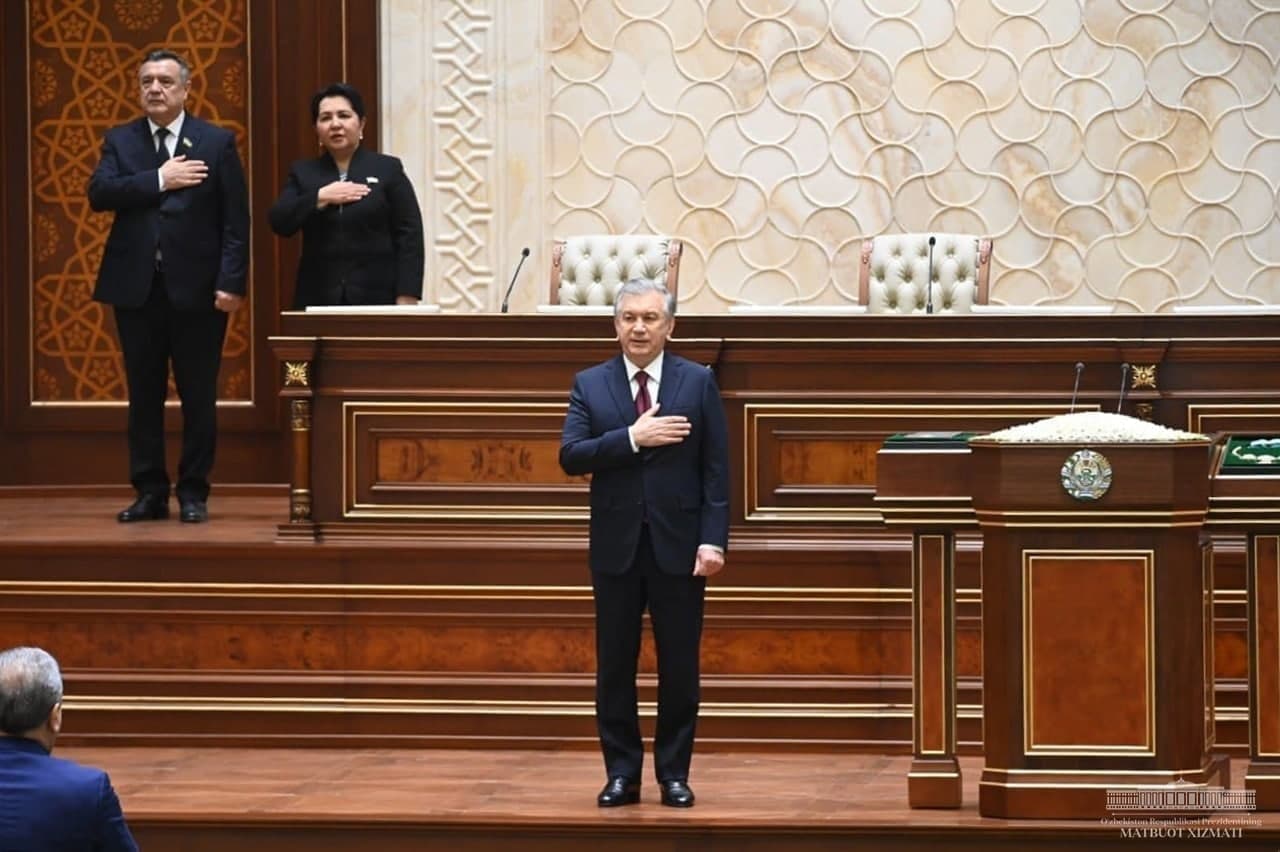 At a joint meeting of the Senate and the Legislative Chamber of Parliament, the newly elected President Shavkat Mirziyoyev took an oath of allegiance to the people of Uzbekistan. The ceremony took place in the large conference room of the new Senate building. The President was presented with his own presidential sign and the standard (flag) of the country.
It should be noted that such a ceremony associated with the standards is held for the first time in the history of Uzbekistan.
First, the head of the Central Election Commission, Zayniddin Nizomkhodjayev, made a speech and introduced the electoral process and the results of the elections.
After that, the President took the solemn oath and the anthem of the Republic of Uzbekistan was played. During the event, Shavkat Mirziyoyev is expected to make a speech.