The former deputy khokim of Jizzakh region has been charged with embezzling billions of budget funds.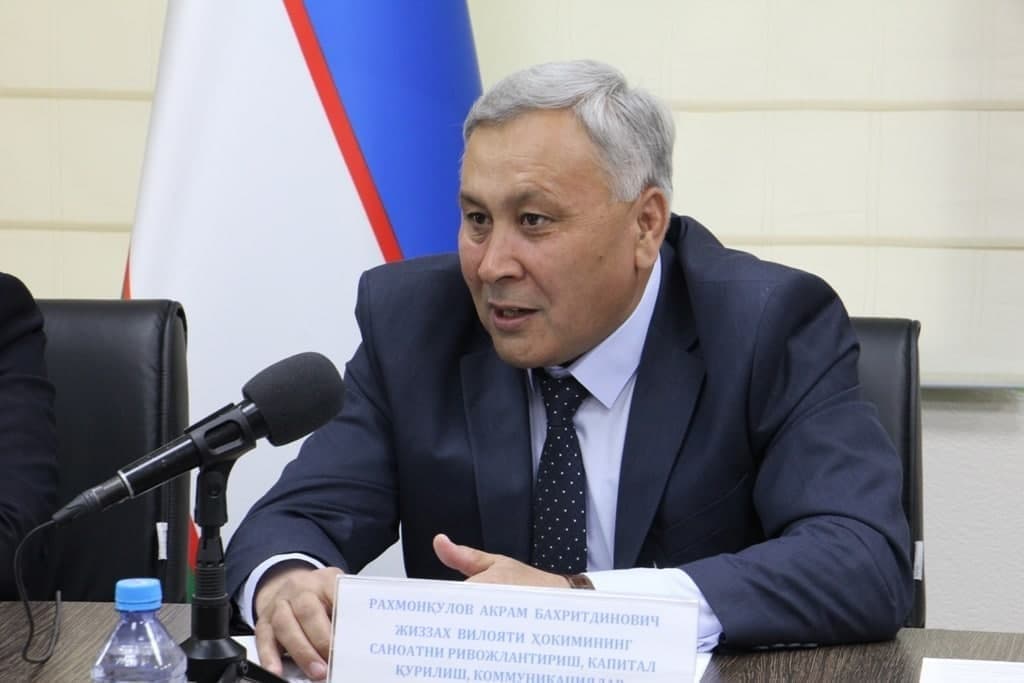 The criminal case against Akrom Rahmonkulov, the deputy khokim of Jizzakh region, was completed in June this year and sent to the Tashkent regional court. It should be recalled that the case was launched onto corruption and conflicts of interest at construction sites ordered by the engineering company "Single Customer Service" of the Jizzakh regional khokimiyat. The PGO spokesman Khayot Shamsutdinov told Kun.uz.
He said court hearings on the case are currently over and a verdict is expected in the coming days.
Akrom Rahmonkulov is being charged with Article 167-3 (embezzlement or robbery), Article 205 (abuse of official power), Article 209 (forgery) and Article 243 (legalization of proceeds derived from criminal activity) of the Criminal Code.
Earlier this year, the President accused Akrom Rahmonkulov, the deputy khokim of Jizzakh region, of political treason after the collapse of an unfinished residential complex in Jizzakh, and he was later fired.
In April this year, the Prosecutor General Nigmatilla Yuldashev stated that Akrom Rahmonkulov had handed over the construction and repair of 82 facilities worth 494 billion soums in 2018-2020 to 9 contractors under his leadership, he had looted budget funds worth 20 billion soums.
The investigation also revealed that 12 billion soums were confiscated from Akrom Rahmonkulov's enterprises. Reportedly, 172 shops built in the "Eski Shahar" bazaar in Jizzakh, 14 apartments in residential buildings, 43 cars, 37 other real estates were seized and confiscated for damages.10 of Rahmonkulov's accomplices were also arrested.