An ATM was stolen on the night of January 26. The criminals threw the ATM into the Chirchik River when they found no money in it.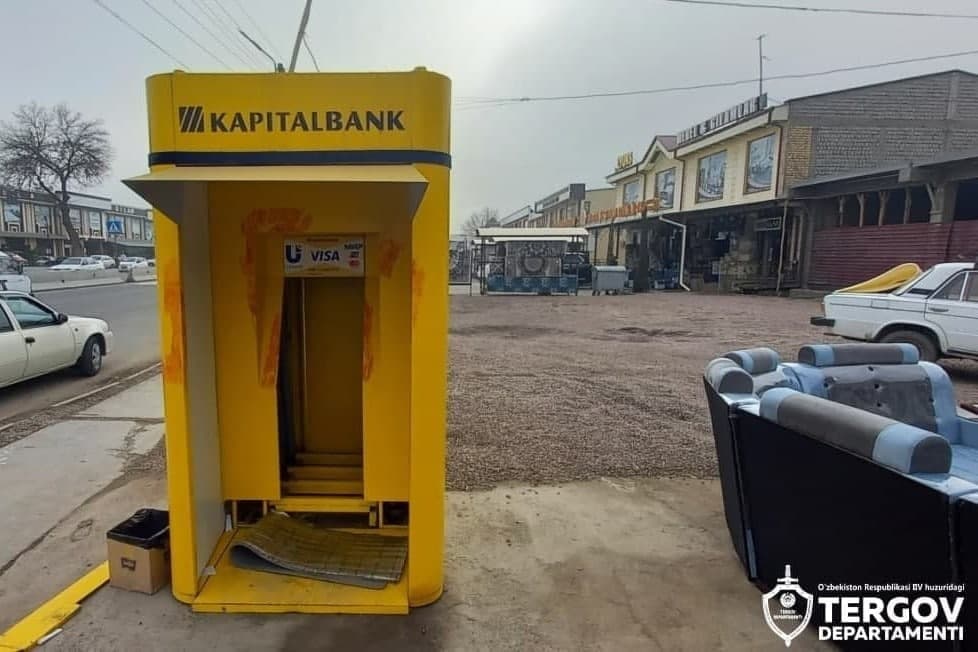 In the Urta Chirchik district (Tashkent region), a criminal group, who stole an ATM, was detained. According to the MIA Investigation Department, an ATM worth 145 million soums belonging to Kapitalbank, located on Tashkent Yuli Street in Urta Chirchik district, was stolen by unknown individuals on the night of January 26, 2022.
A criminal case under Paragraph "a" of Article 169-4 of the Criminal Code (theft) was initiated by the Investigation Department of the Urta Chirchik district DIA. As a result of operative-investigative actions, it was revealed that the ATM was stolen by 22-year-old S.N., 23-year-old Yu.D. and 24-year-old E.A. (residents of Urta Chirchik district).
During the investigation, the offenders said that they broke the ATM with an iron object. However, the ATM was thrown into the Chirchik River, which flows through the territory of Bektemir district, as there was no money in it.
The DIA information service said the individuals were currently being interrogated.