On March 2, a meeting was held at the Embassy of Uzbekistan with the director of programs of the British NGO Global Partnership Governance (GPG) Zafran Iqbal, a Dunyo correspondent reports.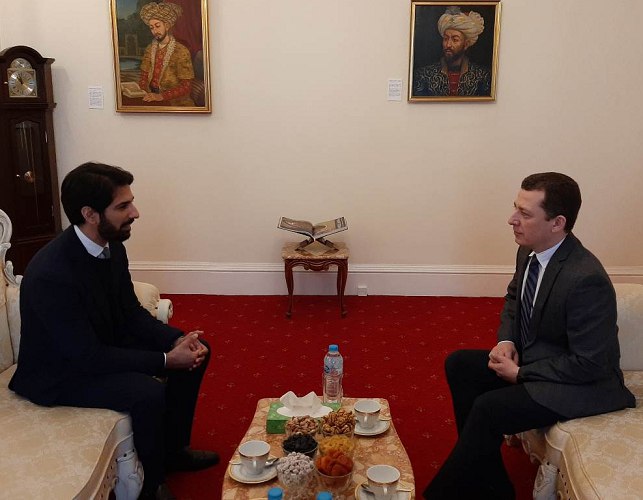 As part of the dialogue, there was an exchange of views on GPG cooperation with the Legislative Chamber of Oliy Majlis of Uzbekistan, the National Center for Human Rights, as well as further expanding cooperation with the Parliament and other organizations of Uzbekistan in the coming years.
The British expert expressed gratitude to the Uzbek side for the joint organization and holding of the Uzbek-British forum "Protecting the rights of youth in a pandemic" in February 2022, organized as part of the practical implementation of the memorandum of cooperation signed between the GPG and the Parliamentary Commission of the Oliy Majlis on compliance with international obligations of Uzbekistan in the field of human rights.
The British side noted the interest in organizing a visit of the delegation of the Oliy Majlis of Uzbekistan to the UK to study the British experience in the field of protecting the rights of youth.
GPG is one of the leading British NGOs specialized in the implementation of programs for the development of parliamentarism and public administration, as well as solving social problems in developing countries. GPG has been cooperating with Oliy Majlis since February 2020 as part of a project to improve the skills of members of the Parliamentary Commission for Monitoring Uzbekistan's International Commitments in the Field of Human Rights. So far, a number of online seminars have been organized for members of the parliamentary commission, as well as international forums on strengthening the role of parliaments in ensuring human rights and discussing the draft UN Concept on Youth Rights.