In order to establish cooperation, an online meeting was held between the rectors of the Samarkand Institute of Veterinary Medicine (SamIVM) Khudaynazar Yunusov and the West Kazakhstan Agrarian Technical University named after Zhangir Khan (WKATU) Askar Nametov, a Dunyo correspondent reports.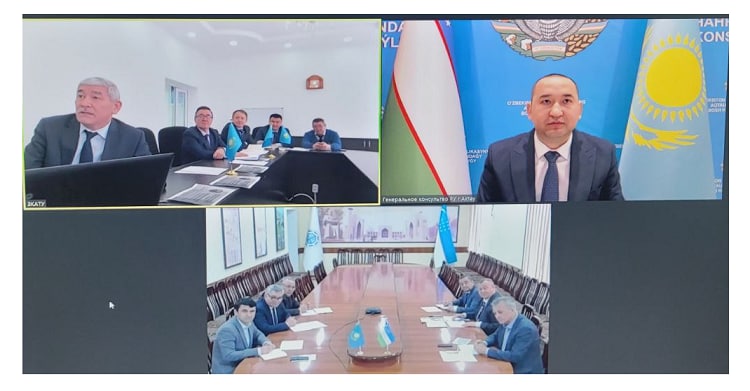 The meeting was held with the assistance of the Consulate General of Uzbekistan in Aktau.
During the meeting, the delegations discussed a number of issues regarding academic and scientific cooperation between universities.
In particular, the rector of WKATU Askar Nametov initiated proposals such as academic mobility of students, organization of summer schools, organization of joint conferences for young scientists, signing a memorandum between universities and a joint double-degree education program.
In turn, the rector of SamIVM expressed interest in establishing cooperation and exchange of experience between universities, and also offered to organize joint participation in international grants and projects, the creation of joint curricula and internships for doctoral students and teachers.
The heads of delegations also considered the issues of agreeing on a joint "roadmap" in order to gradually implement the issues under discussion.
Following the meeting, the parties reached a consensus on the issue of signing a Memorandum of Cooperation between the two universities.