In Baku, the Ambassador of Uzbekistan Bakhrom Ashrafkhanov met with Zaur Aliyev, the Board Chairman of the State Agency for Compulsory Medical Insurance of Azerbaijan, a Dunyo correspondent reports.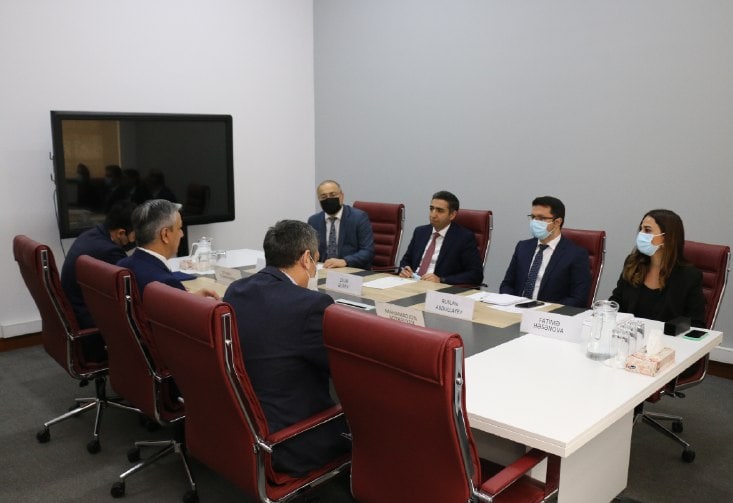 At the meeting, the possibilities of applying the experience of Azerbaijan in the field of introducing compulsory health insurance and digitalization of medicine in Uzbekistan were discussed.
The interlocutors noted that the introduction of a new financing mechanism in the healthcare system will serve to bring medical services in line with modern requirements and further improve the quality of medical services provided to the population.
At the same time, the Azerbaijani side expressed interest in studying the experience of Uzbekistan in developing the sphere of emergency medical care.