On May 19, 2022, the Hilton Tashkent City Hotel hosted a meeting of the heads of tourism administrations of the SCO member states.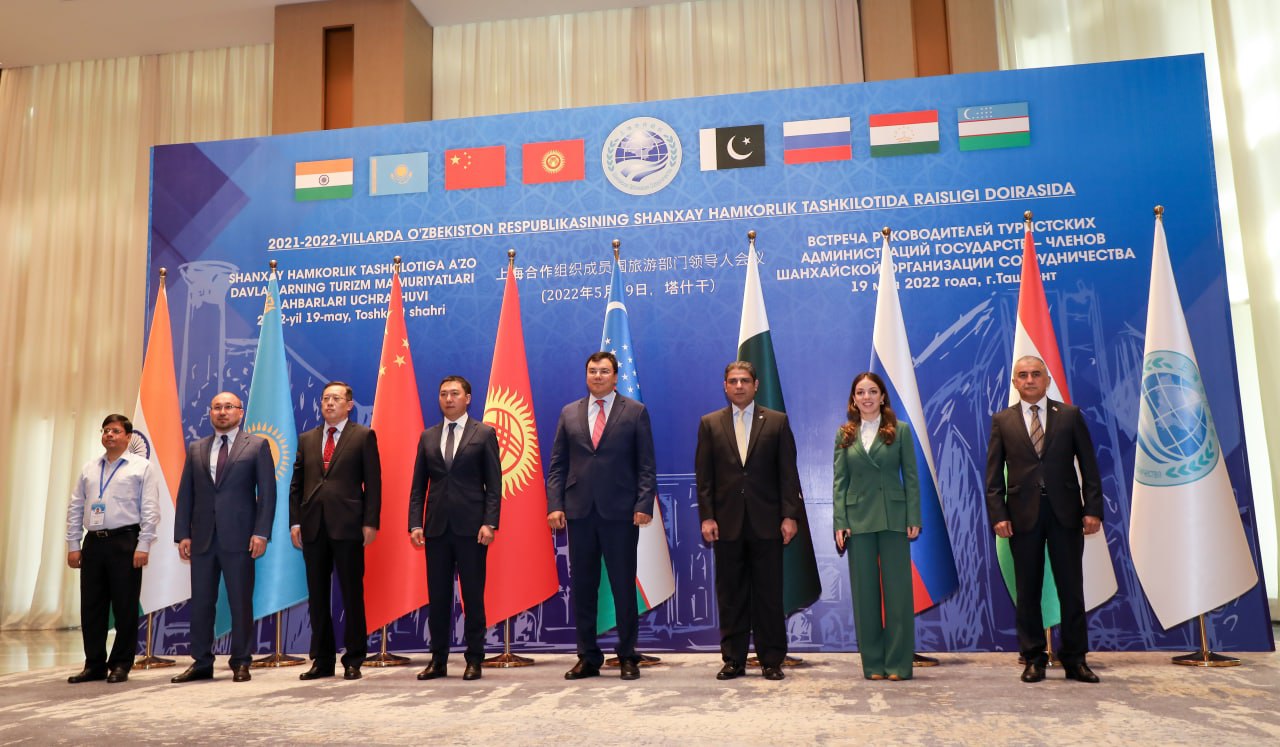 At the meeting, Deputy Prime Minister, Minister of Tourism and Cultural Heritage of Uzbekistan Aziz Abdukhakimov and SCO Secretary-General Zhang Ming delivered a welcoming speech.
"Every year, an increasing number of states consider the development of the tourism industry as an important segment of the national economy and a strategic incentive for the growth of the state's competitiveness. Thanks to the active and comprehensive support of the country's leadership, the tourism market of Uzbekistan has widely opened its doors to receive international tourists. In a short period, the number of visa-free countries increased from 9 to 92 countries. Further development of tourism ties with the SCO countries is a priority area for us. The SCO space, covering 44% of the total population of our planet, is a huge tourism market, the potential of which has not been fully realized. So, in 2019, about 250 million tourists left the SCO countries for holidays abroad (India 27 million, China 155 million, Uzbekistan 1.7 million, Kazakhstan 206 thousand, Tajikistan 31 thousand, Russia 20 million). We must join forces and direct this flow, first of all, to the development of internal tourism of the SCO," said Aziz Abdukhakimov.
SCO Secretary-General Zhang Ming noted in an online format that today we are faced with the task of raising cooperation in the field of tourism in the SCO to a qualitatively new, higher level. There are all the necessary prerequisites and conditions for this. "In this context, I want to emphasize the importance of constant and direct contacts between our departments for the implementation of the agreements and tasks set by the heads of our states to promote a multifaceted partnership within the SCO," he said.
The heads of tourism administrations approved the draft "Agreements between the governments of the SCO member states on the development of cooperation in the field of tourism" and agreed to sign it during the Summit.