Vladimir Norov met with the acting FM of Afghanistan Amir Khan Muttaqi, who arrived in Uzbekistan to participate in the International Conference on Afghanistan.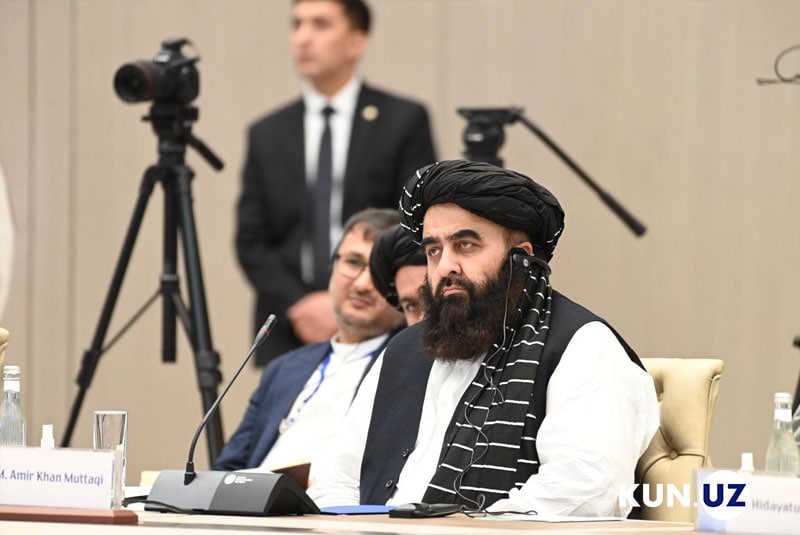 During the meeting, the Afghan delegation noted that the initiative of President Shavkat Mirziyoyev to hold an international conference was very timely, since it will allow the world community to receive detailed information about the situation in Afghanistan.
The commitment of the Afghan side to maintaining cooperation with Uzbekistan, which will remain the closest and most reliable partner of the country, was emphasized.
Amir Khan Muttaqi assured that the territory of Afghanistan would no longer pose a threat to Uzbekistan and other states of the region.
In addition, the head of the Afghan delegation expressed sincere gratitude to the Uzbek side for the humanitarian assistance provided to Afghanistan, including through the Multifunctional transport-logistics hub in Termez, as well as the implementation of energy and infrastructure projects.
Vladimir Norov called on the Afghan side to take effective measures to quickly fulfill the basic requirements of the international community, including ensuring respect for the rights of women and national minorities and guaranteeing girls' access to full school education.