In particular, a credit line for $22 million will be used to pay VAT during the implementation of the project.
Masdar has signed agreements to finance the construction of a wind farm in Zarafshan, the Ministry of Energy said in a statement.

The Uzbek subsidiary of the company from the UAE - Shamol Zarafshan Energy - will receive $168 million from international creditors at the first stage. The bulk of this amount comes from the International Finance Corporation.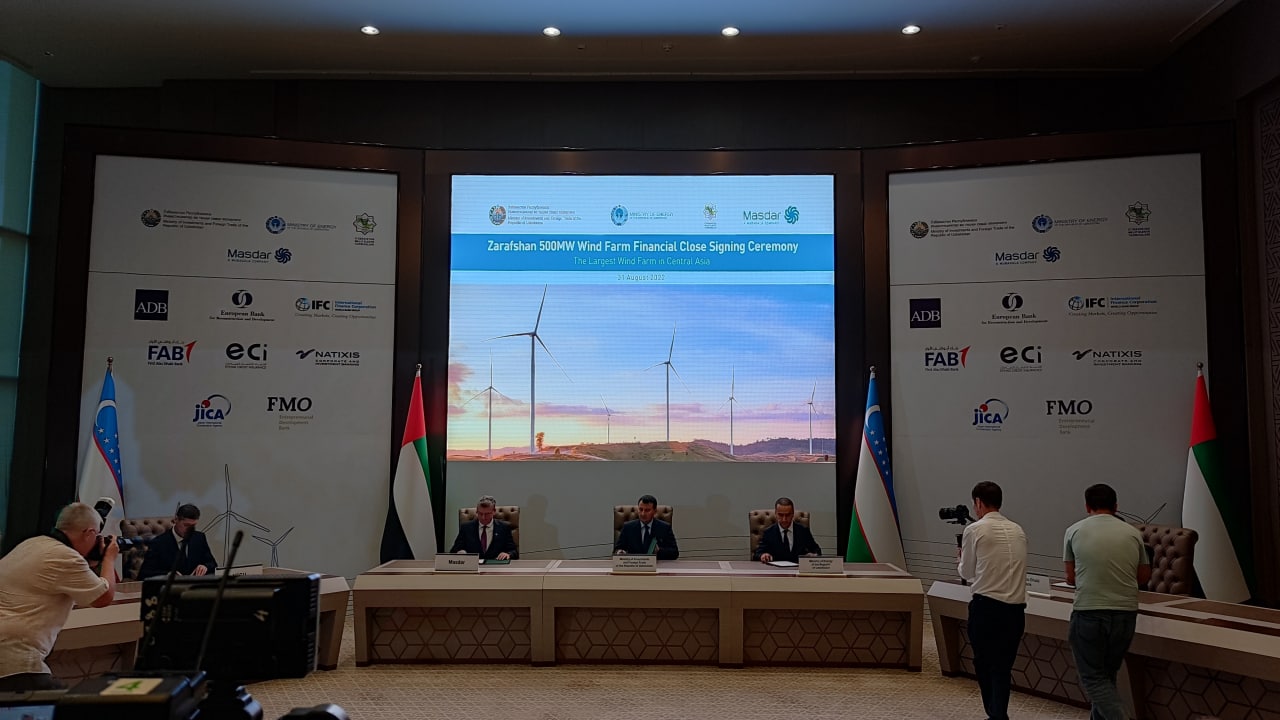 The IFC itself will allocate $42 million for the construction of the future power plant, $52 million will be mobilized by the IFC through the Japan International Cooperation Agency (JICA) and the Dutch Entrepreneurial Development Bank (FMO). Another $42 million will be provided to the company by the EBRD, which also agreed with the FMO to issue $10 million. In addition, the bank will provide a revolving credit line for $22 million to pay VAT on construction.
In the future, financing for the construction of the Zarafshan wind farm will be provided by ADB, Natixis and First Abu Dhabi Bank.
Wiebke Schloemer, IFC Director for Turkey and Central Asia, called the project a "landmark initiative." Reforms in recent years are helping to attract private investment in Uzbekistan's energy sector, she added.
Masdar considers Uzbekistan a "strategic market," Neil Hannigan, chief financial officer, said. He outlined a clear plan for the development of renewable energy sources, the legal framework and support from international investors.
The company that built the first industrial photoelectric power plant in Navoi is looking forward to long-term cooperation with Uzbekistan - at least 25-30 years. The parties are planning "a lot of joint work," said Hannigan.
Uzbekistan has set a goal to increase the volume of renewable energy capacities to 8 GW by 2026 and 12 GW by 2030. The construction of a new wind farm in Navoi region will be an important component of the implementation of this plan.
In June 2020, it became known that Masdar would be involved in the construction of a 500 MW power plant. The company signed an agreement with the government of Uzbekistan in December of the same year.
It is planned to attract over $600 million of foreign investments for the implementation of the project. Once launched, it will provide electricity to 500,000 households and, at the same time, will save 175 million cubic meters of gas per year.