Guests of the two-day festival will enjoy delicious food and festive entertainment. Also, a special competition between caterers and chefs will be held as part of the festival.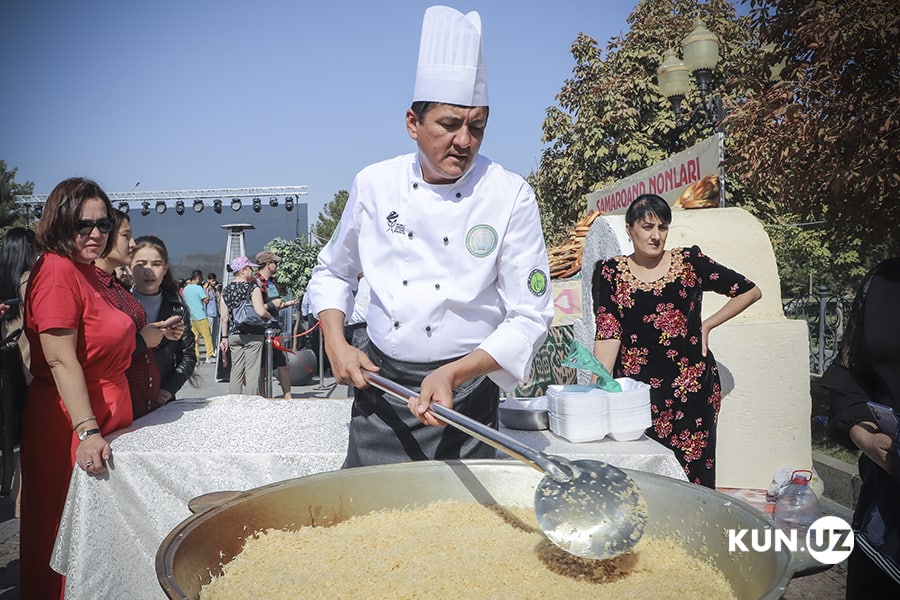 The most important thing is that chefs from foreign countries are showing master classes for guests and tourists who attended the event.
Among them are Khani Zain Mohammed, the founder and chairman of the Saudi Arabia Chefs Development Society, an accredited master chef of the World Association of Chef Communities (WACS), Nikolay Baratov, recognized barbecue expert, international culinary judge, honorary member of the Russian National Chefs' Guild and many foreign professional associations, Shukhrat Sharipov, chairman of the Kyrgyz Association of Chefs, international culinary judge.
The goal of the festival, organized by the Ministry of Tourism and Cultural Heritage of the Republic of Uzbekistan, the Samarkand Regional Government and the Chefs' Union of Uzbekistan, is to widely promote the gastronomic potential of Uzbekistan, develop international cooperation in the field of gastronomic tourism, and increase the tourist flow by popularizing national culinary traditions.
The festival, which opened today, will continue tomorrow, October 8, and the ceremony of awarding the winners will also be held.
Kun.uz correspondent shares photos from the Gastronomic Festival held on Islam Karimov Street in Samarkand.