Yesterday, Chairperson of the Senate of Oliy Majlis Tanzila Narbayeva met with Chairperson of the Senate of Parliament of Kazakhstan Maulen Ashimbayev within the framework of the first Inter-Parliamentary Forum of Central Asian States, the information service of the parliamentary upper house reported.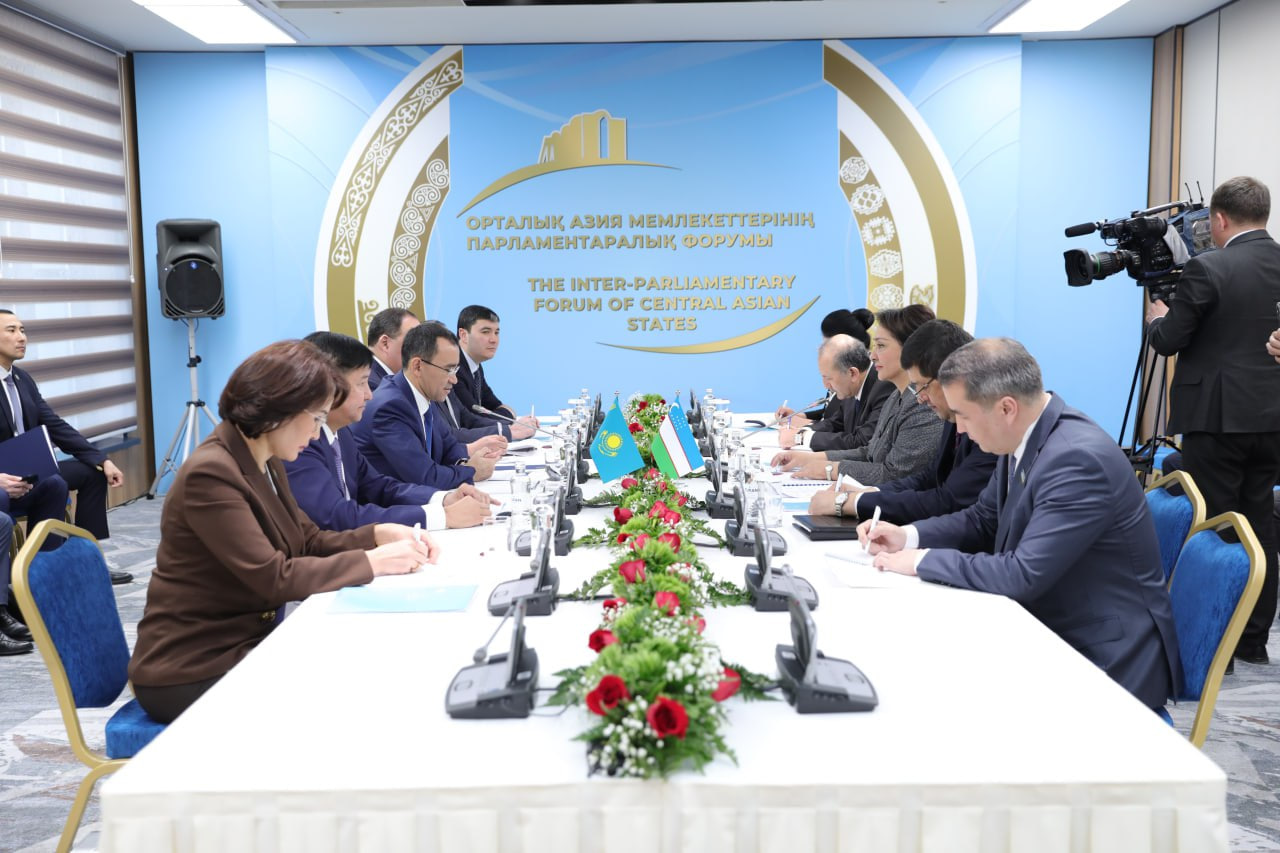 During the talks, it was noted that cooperation between states is developing on the basis of high trust and mutual respect. In the course of a constructive and practical dialogue, an exchange of views took place regarding the prospects for inter-parliamentary cooperation, in particular, filling the interaction with new content.
Chairperson of the Senate Tanzila Narbayeva stressed the importance of the comprehensive development of inter-parliamentary cooperation in the context of strengthening bilateral ties between Uzbekistan and Kazakhstan, saying that parliamentarians should make every effort to ensure parliamentary control over the implementation of the goals set by the heads of our states. It was also stated that the deepening of cultural and humanitarian ties is an important factor in strengthening friendly relations between fraternal peoples, parliaments should actively support cultural exchanges, in particular, joint activities in the field of science, education, tourism, sports and other areas.
At the same time, Chairperson of the Senate Maulen Ashimbayev dwelled on the regional significance of the forum of Central Asian countries and emphasized that Uzbekistan initiated the organization of the platform in this format. He expressed confidence that the mutually beneficial constructive cooperation between the two countries will rise to a new level thanks to this platform, which will become the basis for more effective relations between the two countries in various areas agreed at a high level.
During the dialogue, the parties also noted the need for a wider use of the capabilities of parliaments in order to further strengthen trade-economic, investment cooperation between the two states, cooperation in transport-communication, cultural and humanitarian spheres.
Following the meeting, an agreement was reached to continue a regular dialogue and exchange of views on a wide range of issues on the bilateral and regional agenda.