For the first time in Uzbekistan, IELTS band 9 has been registered.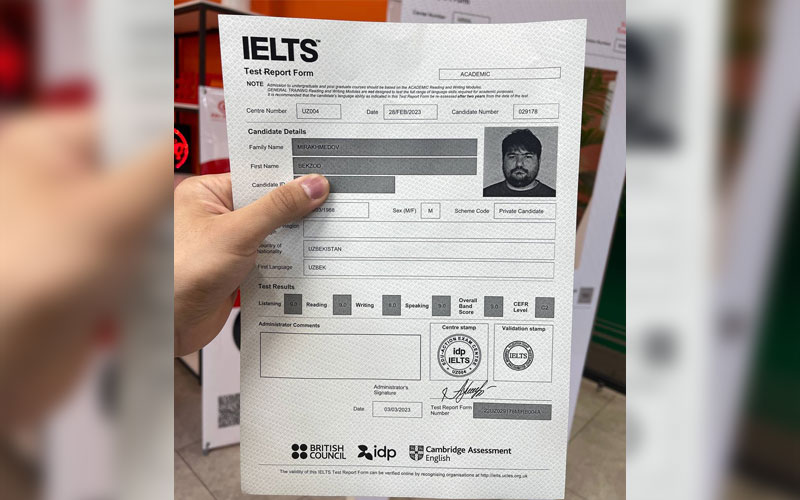 Bekzod Mirakhmedov, the founder of the IELTS Zone education center, secured a band 9 in the IELTS exam. He is the first native of Uzbekistan to achieve the top score.
On March 3, Mirakhmedov posted a video on his Instagram page opening his IELTS certificate.
He got a 9 band in Listening, Speaking, and Reading and an 8 in Writing.
Reportedly, he has over ten years of teaching experience and has taken the test several dozen times to almost always hit an overall 8.5.