Yesterday, the first day of prestigious international competitions in Tashkent ended.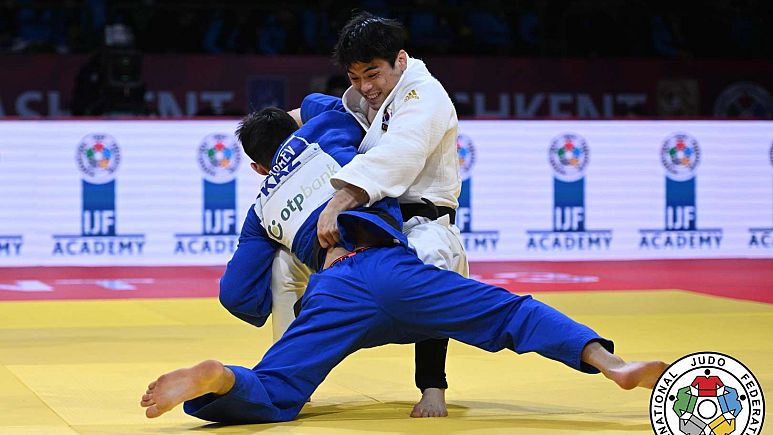 At the stage of the Grand Slam world tour of judo held in the Tashkent Yunusabad sports complex, the bouts of the first day of the competition ended.
In the finals of the weight category up to 66 kg, the representative of Uzbekistan Sardor Nurillayev and Nurali Emomali from Tajikistan met. The rival of our judoka this time turned out to be stronger and won with an ippon. Nurillayev has a silver medal.
Also, on the first day of the tournament, several more sets of medals were played.
In the weight category up to 60 kg, Korean Kim Won Ji ahead of schedule won a clear victory over the 20-year-old representative of Kazakhstan Nurkanat Serikbayev.
In the women's category up to 48 kg, Andrea Stoyadinova from Serbia met with the Portuguese judoka Katarina Costa in the final and won.
In the category up to 52 kg, there was no rival for Masha Ballhaus from Germany. Even at the beginning of the fight with the two-time world champion Ai Shisime, the German was awarded a waza-ari and was able to maintain her advantage.
In the category up to 57 kg, the experienced Japanese Tamaoki Momo triumphantly defeated the Georgian Eteri Liparteliani, winning the 8th gold medal of the Judo World Tour.
Talented Uzbek judoists also pleased the audience with excellent judo. There are two more days of competition on the tatami ahead.