On February 20, an armed man opened fire in the center of Shymkent. Then it became known that a 49-year-old citizen of Uzbekistan attacked the seller of the Arsenal hunting store along Ryskulbekov Street in Shymkent.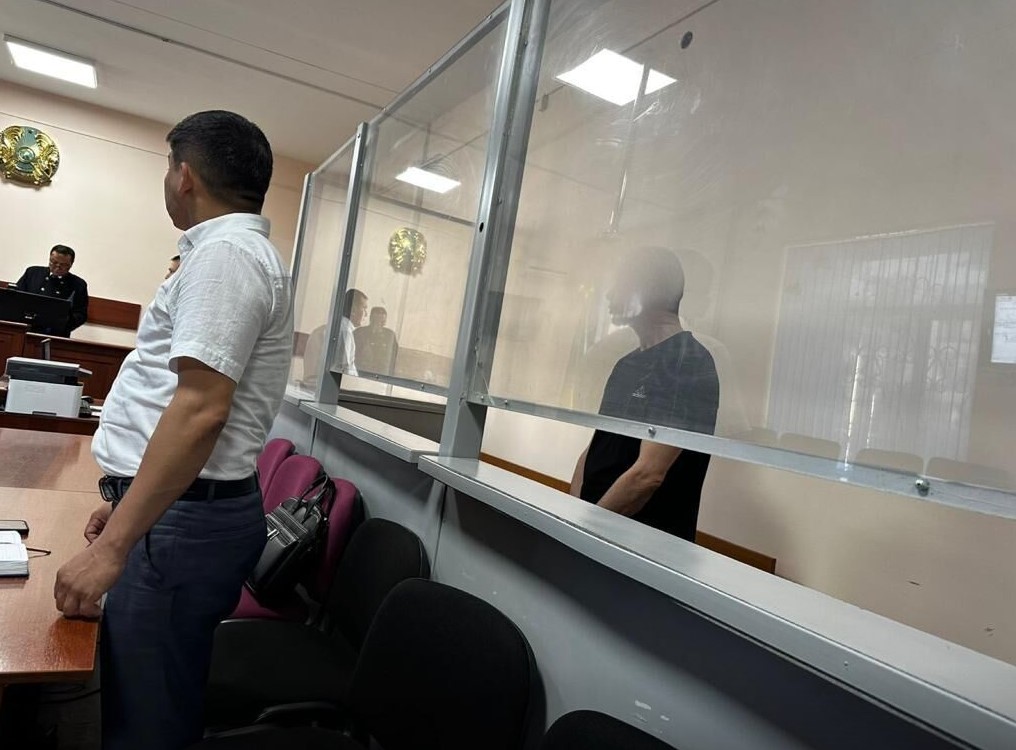 According to Otyrar.kz, an Uzbek citizen was sentenced in Shymkent for shooting in February of this year. The trial was open to the public.
The Uzbek man was accused under several articles at once: illegal manufacturing and carrying of weapons, attempted murder. He was found guilty on all counts. For committing serious crimes, he will spend 15 years in prison.
The results of the forensic medical examination did not reveal any mental disorders in the convict. As it became known, the offender borrowed money from a friend from Uzbekistan, bought a weapon in Shymkent for 200,000 tenge and converted it into a sawn-off gun.
"At the judicial debate, the prosecutor asked for a clause qualifying the murder out of hooligan motives, since it was not confirmed in his actions. We have simply excluded this clause, all articles remain in force. His goal was to take possession of a machine gun from a weapons store, later on a bank," Samidin Temiraliyev, a judge at the Shymkent Specialized Interdistrict Court, said.
The court also found out that the Uzbek man had previously been tried in Russia for murder. After 10 years, he was released. The man came to Shymkent to work. During six months he worked as a laborer, lived in a rented apartment.
"He was sentenced to 10 years in Russia. He fought with a man there, after which he died in the hospital, and the accused spent 10 years in the colony there. After that, in April 2022, he came to Shymkent, worked and lived on a green beam. He kept the weapons in the same rented apartment," Samidin Temiraliyev said.
At the announcement of the verdict, none of the relatives of the citizen of Uzbekistan was present. As it turned out, the shooter is married and has two children. He was taken out of the courtroom under escort.
The convict will not be deported to Uzbekistan. He will serve his sentence in an institution of the penitentiary system of medium security. The court verdict has not entered into force. The convict has 15 days to appeal.
It should be recalled that in February this year in the center of Shymkent, an armed man opened fire. According to media reports, a 49-year-old citizen of Uzbekistan attacked the seller of the Arsenal hunting store on Ryskulbekov Street in Shymkent.