The state will also compensate part of the cost of charter flights to Samarkand, Bukhara and Urgench, and will also reimburse investors for part of the cost of building hotels. Relevant innovations are provided for by a presidential decree.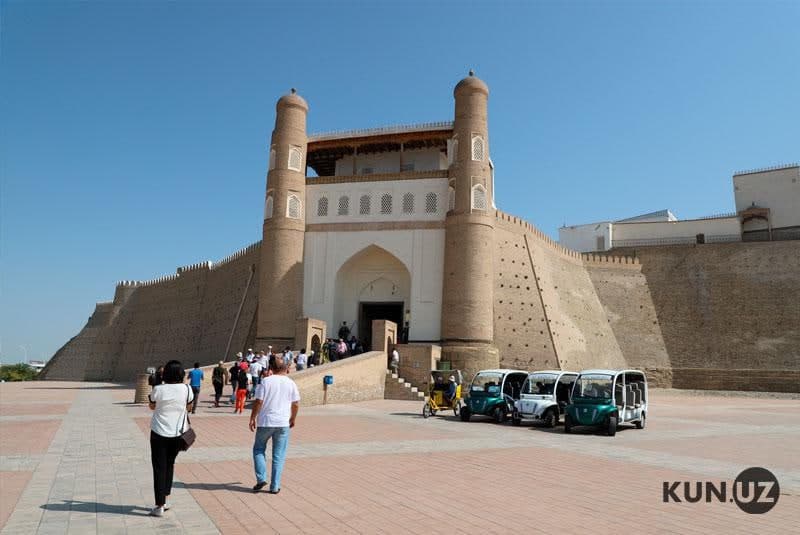 The President signed a resolution "On measures to further accelerate reforms and effectively organize the public administration system in the field of tourism".
According to the document, from January 1, 2024, incentive subsidies from $20 to $100 will be allocated for each tourist brought by tour operators to Uzbekistan from foreign countries with a low level of tourist flow.
Also, part of the expenses of tour operators and air carriers spent on organizing charter flights from foreign countries to Samarkand, Bukhara and Urgench airports will be compensated.
For each tourist who has spent at least five nights in Uzbekistan, $20 will be paid, and in the winter period, from November 20 to February 20 – $50.
Parts of investors' expenses for construction (with the exception of reconstruction) and equipment of a new hotel with a height of at least 5 floors will also be reimbursed. The condition is the commissioning of a 3-star hotel with at least 60 rooms, or a 4-star and 5-star category with at least 120 rooms, by December 31, 2026. The expenses will be reimbursed in the following amount:
- in hotels with a category of 3 stars – 40 million soums for each room;
- in hotels with a category of 4 stars and 5 stars – 65 million soums for each room.
Until July 1, 2026, benefits are introduced for legal entities that organize campsites and provide safari tourism services with the creation of a separate autonomous infrastructure in hard-to-reach and remote places. For them, property tax rates for this type of activity and land tax are set at 1% of the amount accrued for these taxes.
From the 2023-2024 academic year, funds of no less than 10 billion soums will be annually allocated to the "Silk Road" International University of Tourism and Cultural Heritage for the citizens of the member countries of the Shanghai Cooperation Organization and the Organization of Turkic States, as well as the countries located on the Great Silk Road, to study at the master's level on the basis of a state grant.
In addition, the following requirements will be removed from September 1, 2023:
- travel agents have a website in at least two foreign languages that provides e-payment and booking services;
- availability of a website for the provision of e-payment services by tour operators.