As part of the program of his state visit to Qatar, the President of Uzbekistan Shavkat Mirziyoyev took part in the opening ceremony of Doha Expo 2023.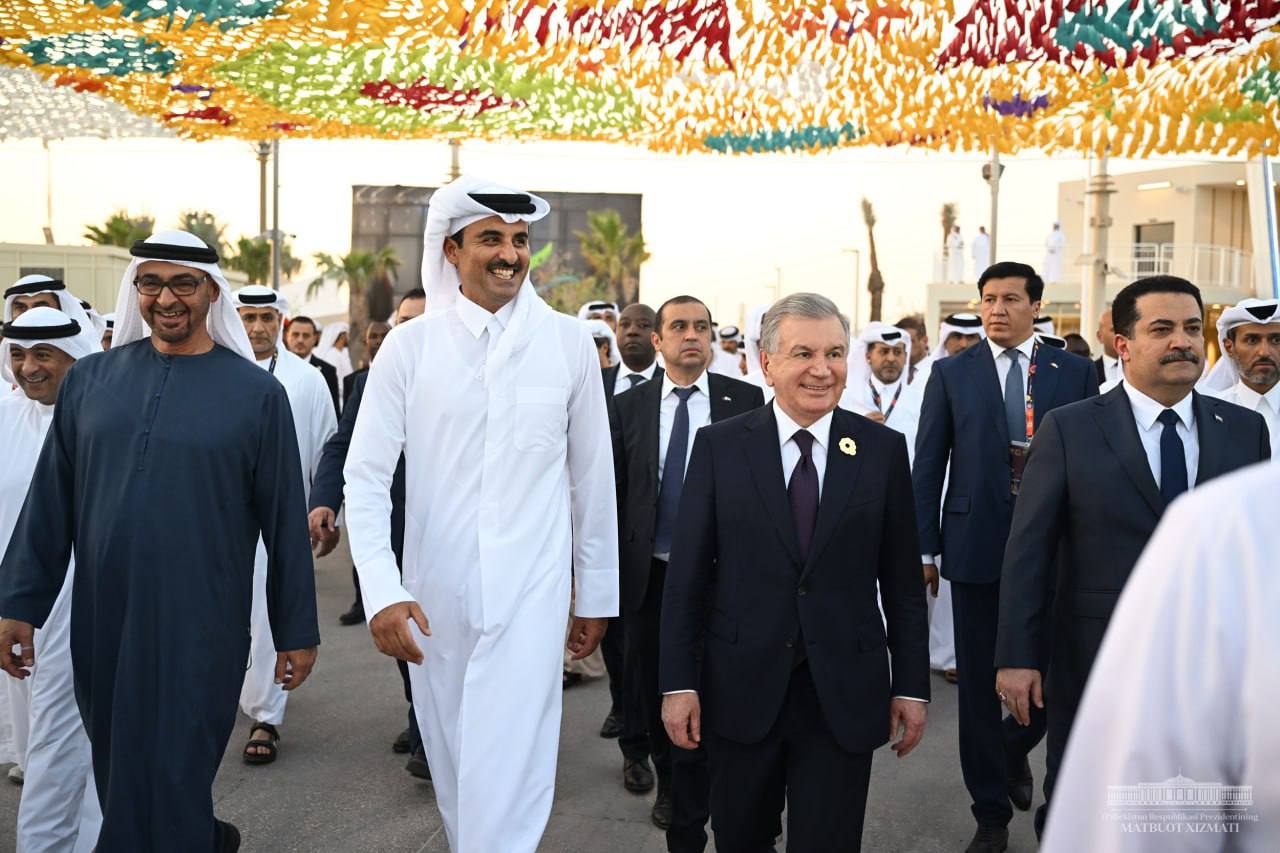 The ceremony was attended by the Emir of Qatar Sheikh Tamim bin Hamad al-Thani, the President of the United Arab Emirates Sheikh Mohammed bin Zayed Al Nahyan, heads of state and governments of Iraq, Yemen, and several other countries.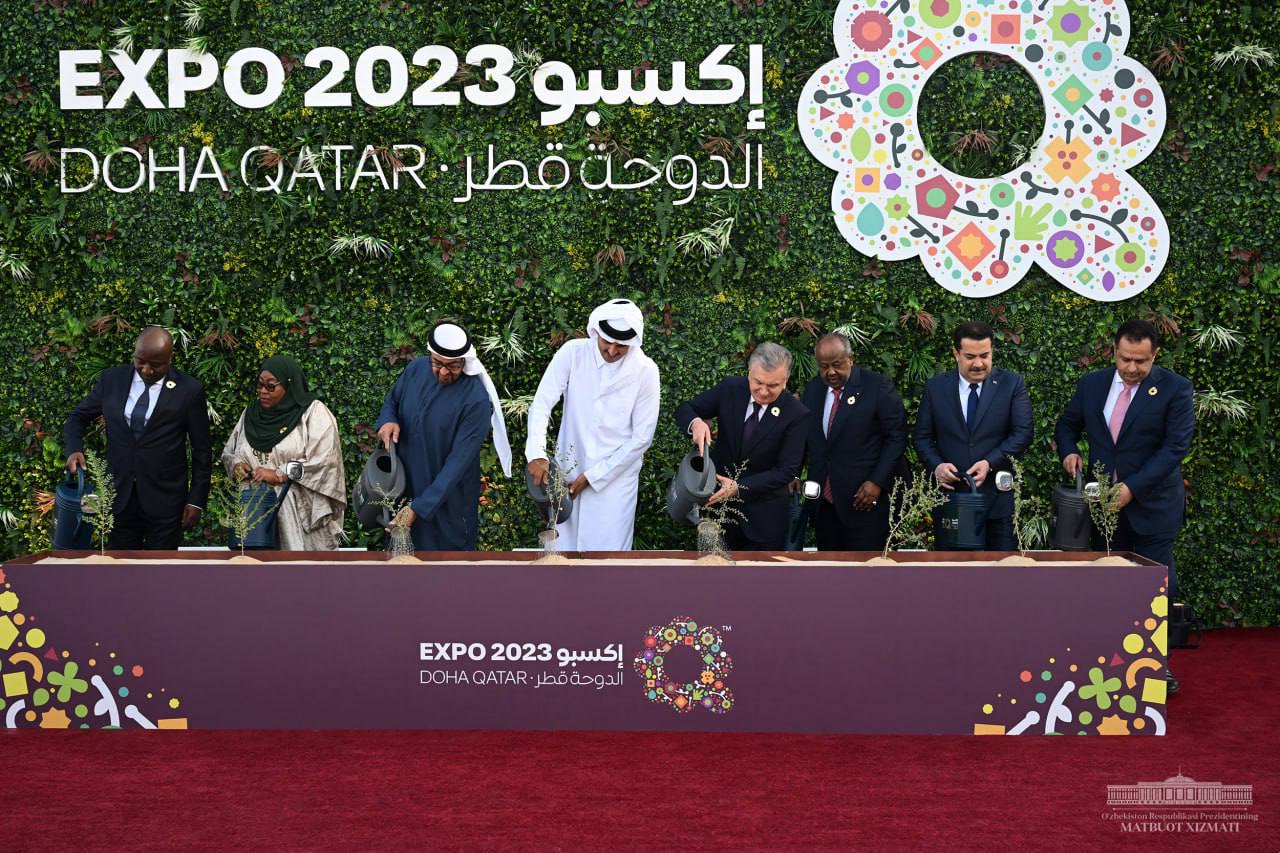 Doha Expo is the first global green exhibition being held in the region. The event is organized under the motto: "Green desert, better environment" and will last until March next year.
Forum participants got acquainted with the exhibitions of advanced technologies and achievements in the field of environmental protection, ecosystem development, the introduction of "smart" agriculture, growing new types of agricultural crops, creating innovative gardens, and others.
The national pavilion of Uzbekistan, organized as part of the exhibition, presented the latest technologies in the field of intensive agriculture and livestock breeding, environmental management, as well as achievements in horticulture and food industries.