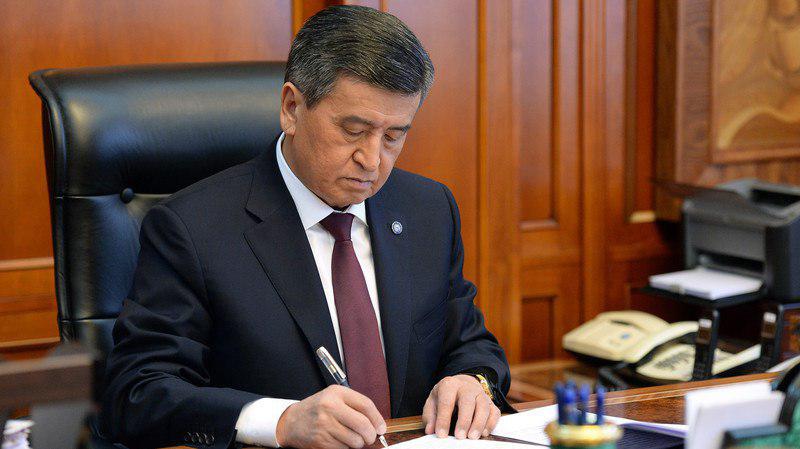 Sooronbai Jeenbekov, President of Kyrgyzstan, signed an order proclaiming 2019 a Year of Development of Regions and Digitalization of the Country, Kyrgyz media reported.
"With the aim of building an information society, consolidating the state's, private sector's and civil society's efforts to accelerate digital transformation and economic development of the country, I decree to proclaim 2019 a Year of Development of Regions and Digitalization of the Country," the statement said.
According to the Kyrgyz president's office, a lot has been done in 2018, which was the Year of Regional Development. One of them was decision on phased transfer of income tax to the local budget. Thus, after revisiting the income tax redistribution coefficient from 50/50 to 70/30, local budgets will receive an additional 2.1 billion soms in 2019 only, the statement said. Additional 2 billion soms will be allocated for supporting industrial enterprises in the regions.
In 2018, the Kyrgyz government also decided to allocate 50 million soms from state budget to the local government for development of general plans; agreement with donors and financial institutions on raising the financing of regional development projects was reached; Russian-Kyrgyz Development Fund issued loans for 200 million soms; 656 guarantees totaling 755 million soms were issued; 4 new phytosanitary laboratories were built and 18 veterinary laboratories underwent repair and rehabilitation.
"Now, in 2019, the new momentum needs to be given to the development of regions and the country as a whole suing new technologies and getting advantages from digitalization of the society. It's necessary to create modern institutions of state and municipal management that broadly use digital technologies, which primarily must be used by judicial and law enforcement bodies," the report reads.
The main focus in 2019 in Kyrgyzstan will be the promotion of the digital fundamentals of the country's development and the need to ensure universal broadband Internet throughout the Kyrgyz Republic.