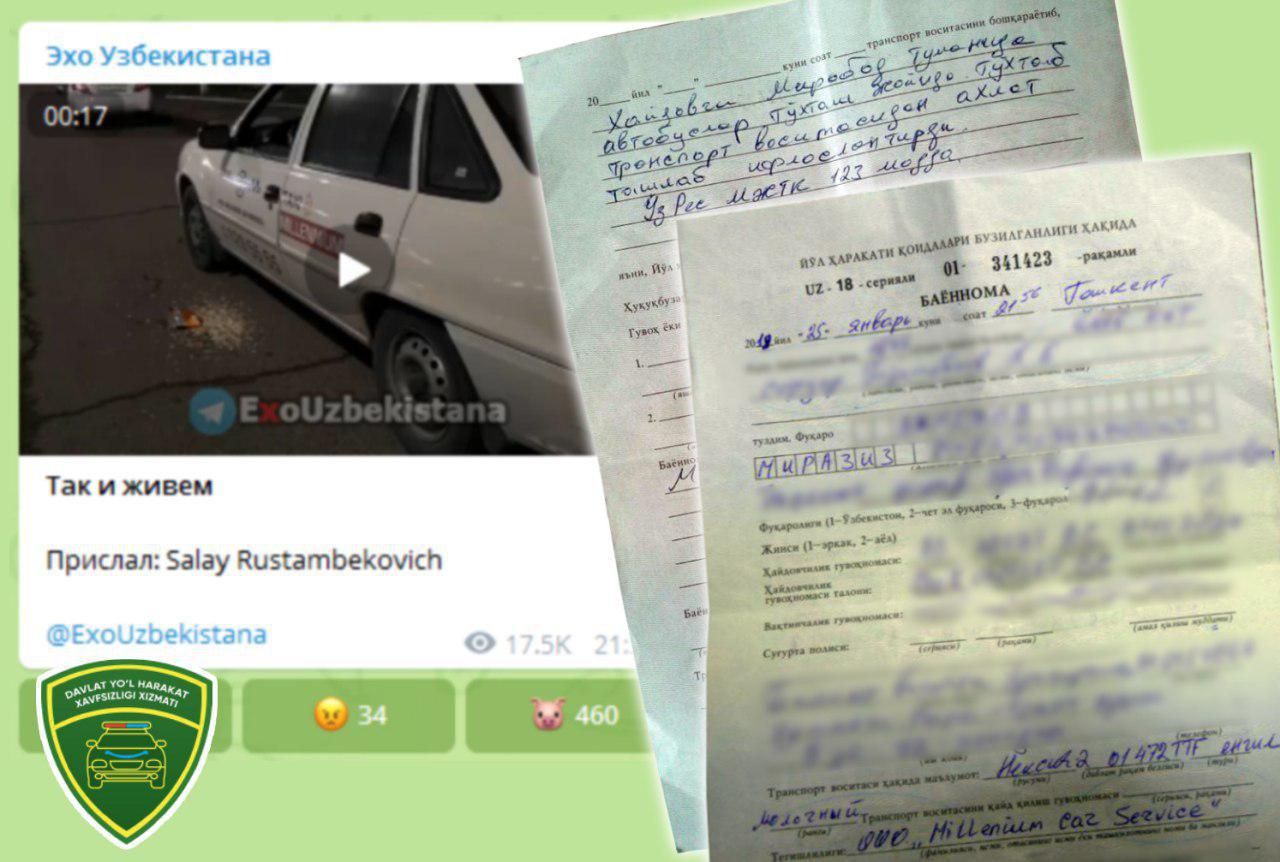 In Tashkent, a driver of the automobile "Nexia" was fined for throwing garbage out of a car, Kun.uz correspondent reports.

Recently, a video of a taxi driver, who "quietly" threw garbage out of the window of his car right on the roadway, went viral in social networks. As a result, quite big amount of garbage gathered near the car. Interestingly, the driver, who noticed the shooting, fled from the scene. Nevertheless, the traffic inspectors have found this "hero".

"A taxi driver, who threw garbage out of his car, was fined by a traffic police officer under Article 123 of the Code of Administrative Responsibility of the Republic of Uzbekistan two days after the video was shared on the network," the police department said.

According to Article 123, throwing out garbage or other items from trains, motor vehicles and urban passenger transports is punishable by a fine of one-fifth to one minimum monthly wage.