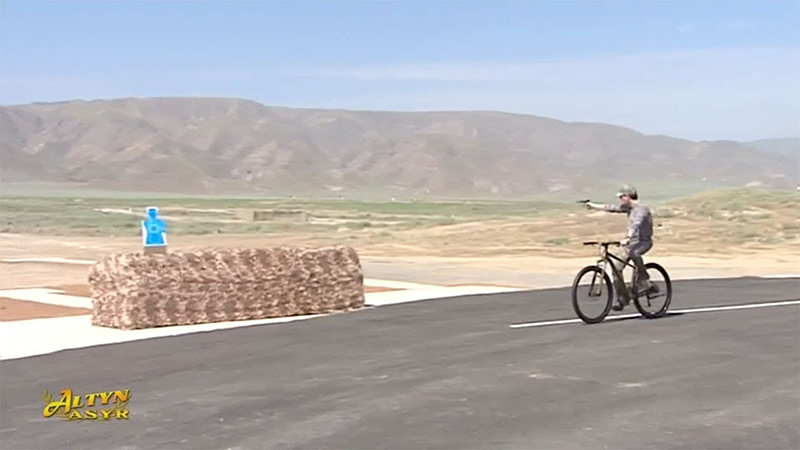 President of Turkmenistan Gurbanguly Berdimuhamedow demonstrated to the military men his ability to shoot at targets from military weapons while cycling. This happened during a sudden check of the combat readiness of the National Army by the head of state, Chronicles of Turkmenistan reports.
The President, in order to suddenly inspect the troops of the national, arm after midnight, ordered to promptly bring the relevant units to a state of alert. The personnel of military units, combat aircraft and helicopters were alarmed.
According to the publication, early in the morning Berdimuhamedow arrived to the territory of one of the units of the military law enforcement agencies. At the central entrance the President of Turkmenistan was met by the leaders of the military and law enforcement agencies of the country, who reported on the readiness of the personnel.
Then the head of state visited the barracks, where he familiarized himself with living conditions of the soldiers. Later on, from the rostrum of the training ground he watched demonstration performances prepared by Special Forces soldiers.
According to the presidential press service, there, shooting at a target from military weapons, Berdimuhamedow "demonstrated the accuracy of a professional shooter".
Gurbanguly Berdimuhamedov, noting that the state would systematically support the work being done in this area, wished the servicemen success in their responsible service and departed from the scene.